Para USA's Tomasie Wins EGW Area 8 Limited Shooting Title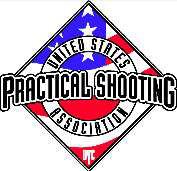 FREDERICKSBURG, Va. –-(Ammoland.com)- Team Para USA shooter Travis Tomasie of Smiths Station, Ala. won the Limited division title this past weekend in Fredericksburg, Va. at the 2011 EGW Area 8 Handgun Championship.
The U.S. Practical Shooting Association's regional match drew over 300 shooters from the Mid-Atlantic region, as well as across the country.
Tomasie, who is a Grand Master, the highest skill level in the sport, finished the match with a final score of 1249.3476 points, winning eight of ten stages in the process.
Tomasie previously won the Area 8 title in 2007, 2005 and 2004.
"Travis put together one of the strongest runs at this year's EGW Area 8 Championship and looks to be in the top form that won him the Limited national title in 2008 and the Limited-10 national title last year," said Harry Foltz, the USPSA Area 8 director.
Finishing nearly 160 points behind Tomasie in second place was Matthew Trout. Trout, who is also a Grand Master in the Limited division, was the only other member of the top five to win a stage, finishing with 1089.4611 points.
Rounding out the top five were three Master level shooters. Robert Evans of Indiana, Pa. took third with 1066.2437 points while local shooter David Beam of Fredericksburg, Va. finished fourth with 1026.8975. Fifth place went to Mike Dame with 1025.9952 points.
Elsewhere in the division, Team Glock's Randi Rogers of Smyrna, Ga. claimed the Women's Limited title and finished 26th overall with 893.9234. Jeffrey Salzberg of Woodbridge, Va. won the Senior Limited title with 836.1111, edging out the second place woman and top finishing junior shooter Team Glock's Tori Nonaka, also of Woodbridge. Gene Sullivan finished as the division top Super Senior with a score of 762.7770.
The 2011 EGW Area 8 Handgun Championship was held September 1-4 at the Fredericksburg Rod & Gun Club. In addition to crowning champions in each of the six USPSA divisions – Limited, Limited-10, Open, Production, Revolver and Single Stack – the match also hosted a shooting fundraiser as part of a larger effort to raise money for the Wounded Warrior Project. To date the Area 8 region of USPSA, made up of Delaware, Maryland, New Jersey, Pennsylvania and Virginia, has raised over $7,300 for the charity.
To learn more about practical shooting, or join the 20,000 members of USPSA in the most dynamic and fast-paced shooting sport around, visit www.USPSA.org, follow @USPSA_Shooting on Twitter, like USPSA on Facebook (www.facebook.com/USPracticalShootingAssn) or read the Practical Shooting blog (PracticalShooting.posterous.com).
About:
USPSA is a non-profit membership association. Most of the more than 20,000 individual members belong to and regularly compete at one of the nearly 375 affiliated clubs and sections (groups of clubs banded together for mutual benefit) located across the United States. USPSA is affiliated with the International Practical Shooting Confederation (I.P.S.C.), which is comprised of approximately 67 nations. USPSA is the American region of IPSC. Visit: www.uspsa.org