Shooter Gilbert Perez Claims Single Stack Title At EGW Area 8 Championship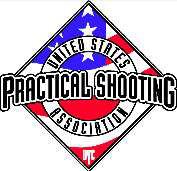 FREDERICKSBURG, Va. –-(Ammoland.com)- With little more than 27 points separating the top five, the Single Stack division contest during the Labor Day weekend's U.S. Practical Shooting Association's 2011 EGW Area 8 Handgun Championship in Fredericksburg, Va. featured some of the tightest competition, but it was Gilbert Perez of Dandridge, Tenn. who took the title in the closing stages of the match.
Perez claimed the Single Stack title by coming from behind late in the match where he picked up wins on three of the match's 10 stages. His first win, on stage five, moved him into second place behind Robert Jessee who claimed top honors on four stages before dropping to fourth where he finished the match with 1100.1159 points.
With a win on stage seven, Perez took the match lead, but dropped back to second and more than 30 points behind Jessee on the following stage. Perez quickly rallied with his final stage win on the ninth stage while at the same time Jessee gave up nearly 57 points to Perez to fall into third.
Perez held the lead through the final stage to finish in first with 1126.3071 points. Jessee dropped back to fourth as both Edwin Gideons of Raeford, N.C. and John Hill of Hanahan, S.C. moved ahead to finish second and third with 1112.2785 and 1102.6359 points respectively.
Scott Warren of Virginia, who did not win a stage in the match but held the lead on stages two through four, finished in fifth place with 1098.8517.
"The Single Stack contest was the tightest of all six division contests at this year's EGW Area 8 Handgun Championship, and despite five lead changes, Gilbert was able to finish strong to take the title against four outstanding competitors," said Harry Foltz, the USPSA Area 8 director.
Elsewhere in the Single Stack contest, the only junior competing in the division, 11-year-old Lee Wills of Midland, Va., finished 21st overall with 658.7535 points. Robert Barry of Sayreville, N.J. was the top senior and placed ninth overall with 885.4766.
The 2011 EGW Area 8 Handgun Championship was held September 1-4 at the Fredericksburg Rod & Gun Club and drew over 300 top shooters. In addition to crowning champions in each of the six USPSA divisions – Limited, Limited-10, Open, Production, Revolver and Single Stack – the match also hosted a shooting fundraiser as part of a larger effort to raise money for the Wounded Warrior Project. To date the Area 8 region of USPSA, made up of Delaware, Maryland, New Jersey, Pennsylvania and Virginia, has raised over $7,300 for the charity.
To learn more about practical shooting, or join the 20,000 members of USPSA in the most dynamic and fast-paced shooting sport around, visit www.USPSA.org, follow @USPSA_Shooting on Twitter, like USPSA on Facebook (www.facebook.com/USPracticalShootingAssn) or read the Practical Shooting blog (PracticalShooting.posterous.com).