Wisconsin Venison Donation Program
Contributed by Laurie Fike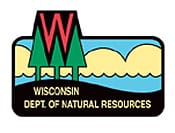 MADISON, WI –-(Ammoland.com)- County wildlife damage staff across the state are gearing up to roll out this season's deer donation program.
The DNR deer donation website will be updated as venison processors sign on, and these processors will be ready to accept deer when their information is posted.
This year, the program will extend until Monday, January 9, 2012 as the last day to donate a deer.
We expect to have about the same number of processors as last year. Nearly half of all licensed Wisconsin venison processors participate in the program.
Wisconsin has a network of venison donation efforts including Hunt for the Hungry, which operates in the Green Bay area, Target Hunger, which handles donations from the CWD Management Zone, and the Wisconsin Deer Donation Program, which covers all remaining areas of the state. USDA Wildlife Services staff also help administer the programs in 49 counties.
Deer taken in the CWD Zone and registered with a red metal tag may be donated to participating processors in the Target Hunger program. These processors are located within or near the CWD Zone. Deer donated to Target Hunger will be tested for CWD, and only negative-tested deer will be processed for food pantries.
Groups supporting Target Hunger include:
• Southwest Community Action Program, Dodgeville
• Community Action, Inc., Janesville
• Community Action Coalition for South Central Wisconsin, Madison
• Central WI Community Action Coalition, Wisconsin Dells
Since the program began in 2000, hunters have donated over 77,000 deer, which were processed into over 3.5 million pounds of ground venison. The voluntary venison processing donation code added to the ALIS system in 2002 has netted more than $127,000 from some 40,000 hunters. Hunters, you can help feed needy people throughout Wisconsin this fall by taking 5 simple steps:
Donate any legally harvested deer taken outside the Chronic Wasting Disease Zone by dropping it off at a participating processor by January 9, 2012. Deer taken outside the CWD Zone are registered with a silver metal tag. Only silver tagged deer may be donated to this program.
Field dress the deer and register it at a Wisconsin DNR registration station prior to donating the deer. • Call First! Contact one of the participating processors before dropping the deer off to verify the processor has space to accept your deer.
Donate the entire deer to receive the processing for free. (Head and/or antlers may be removed for mounting.) Please handle the carcass as if it were destined for your own table. A couple bags of ice placed in the cavity will help preserve the carcass in warm weather.
When dropping your deer off at a processor, please sign the simple log sheet indicating your desire to donate the deer. We'll do the rest. The donated deer will be processed and the venison will be distributed to charitable organizations to help feed Wisconsin's needy.
Hunters are encouraged to make the switch to non-toxic (non-lead) ammunition to eliminate exposure to lead in venison. Page 21 of the 2011 Deer Hunting Regulation booklet lists important information to reduce potential exposure to lead in venison and web links to find copper bullets and non-toxic ammunition for hunting. Although lead in venison does not rival lead paint in older homes as a health risk for the public, the risk is not low enough to ignore.
Please Check our website for updates. Information on participating processors will be updated as soon as processors are signed up, and can be found here: http://dnr.wi.gov/org/land/wildlife/ damage/donation/mainindex.htm.