Wisconsin Waterfowl Stamp Funding
Contributed by Ricky Lien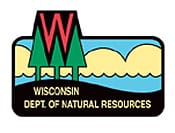 Wisconsin –-(Ammoland.com)- Thirty-six projects around the state are scheduled in the coming year to receive funds generated by the sale of Wisconsin waterfowl stamps.
While one-third of this stamp money is statutorily required  to be sent to Canada for habitat work, the remaining two-thirds, around $360,000 annually, is available for Wisconsin projects.
The process of selecting new projects begins the spring prior to the start of the state's biennium, when DNR biologists and partner conservation organizations are invited to submit applications for funds.
Projects must benefit Wisconsin waterfowl, and priority is given to projects in targeted areas.
The projects are reviewed and funding recommendations made by the DNR Migratory Game Bird Committee, which is made up of researchers and biologists from each of the DNR districts and representatives from federal and private organizations involved in wetland restoration and management.
Final approval of projects to receive funding comes from the Wildlife Policy Team.
Facts regarding the 36 waterfowl stamp funded habitat projects:
Twenty-one are new projects and 15 are projects that began in previous years and are ongoing (wetland projects are some of the most difficult projects to undertake and occasionally take years to complete).
Seven of the funded projects are being cost-shared with the Great Lakes Indian Fish and Wildlife Commission.
Another 6 projects are being cost-shared by or have engineering support from Ducks Unlimited. Leveraging our money in this manner allows more projects to be funded.
Five of the projects are planned for use as match for North American Wetlands Conservation Act (NAWCA) grants and another 4 are projects that could be used as match for future NAWCA grants. Again, more leveraging of the stamp dollars to get more bang for the buck.
Twenty-three of the 36 projects are for major maintenance at wetlands. The need for maintenance and renovation of our wetlands is an increasing concern.