2011 Firearms Symposium a Great Success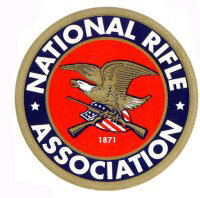 FAIRFAX, Va. –-(Ammoland.com)- The 2011 "Firearms Law & The Second Amendment Symposium" was held on Saturday, October 15, 2011, at the University of San Diego in San Diego, California.
Sponsored by The NRA Foundation, the annual symposium focused on recent developments in our nation's courts regarding the Second Amendment, as well as topics that covered the historical, academic, and practical application of firearm law.
Over 150 lawyers, law students, and interested supporters attended the event that featured some of the nation's most noted Second Amendment attorneys, such as Stephen P. Halbrook and David Thompson.
A panel on "Developments in Second Amendment Scholarship" featured David Kopel discussing his new law school textbook, "Firearms Law and The Second Amendment: Regulation, Rights, and Policy." Other panels included various law practitioners addressing the new wave of firearms litigation post-Heller and McDonald decisions, as well as the special ethical issues facing attorneys in this new era of firearm law.
The 2011 "Firearms Law & The Second Amendment Symposium" proved again to be a very thought-provoking discussion of one of the most important freedoms in the Bill of Rights.
To review the agenda from the event, please visit: https://www.nraila.org/media/PDFs/NRALawAgenda11.pdf. For more information on NRA-ILA's annual "Firearms Law & The Second Amendment Symposium", please contact Suzanne Anglewicz at [email protected]
About:
Established in 1871, the National Rifle Association is America's oldest civil rights and sportsmen's group. Four million members strong, NRA continues its mission to uphold Second Amendment rights and to advocate enforcement of existing laws against violent offenders to reduce crime. The Association remains the nation's leader in firearm education and training for law-abiding gun owners, law enforcement and the military. Visit: www.nra.org