American Knife & Tool Heads to Boston Again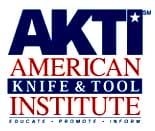 BOSTON, MA –-(Ammoland.com)- Once again, the City of Boston is in the center of the American Knife & Tool's efforts to stop anti-knife and anti-business laws from harming the knife community.
AKTI has been monitoring recent discussions in the Boston City Council about issues with knives being illegally sold to minors. A public hearing was held in September, focusing on the idea of licensing retailers to curb knife violence, that heard public comments from concerned individuals, businesses and organizations.
After doing an analysis of the situation and key persons, AKTI hired a Boston firm to represent the interests of the knife industry and knife owners to oppose licensing of knife retailers. We believe that efforts to require additional licenses to retailers would restrict businesses' ability to sell to Massachusetts citizens and limit what Bostonians could purchase locally.
After receiving a draft of the Knife Licensing Ordinance offered by Councilors Michael Ross and Tito Jackson, AKTI issued a Call to Action October 13, 2011, with AKTI President Bill Raczkowski noting:
"The timing is right to let the Mayor of Boston and the City Council know that this proposal does nothing to improve public safety for the citizens of Boston or stop illegal sales to minors."
AKTI is aggressively fighting this proposal but, as Raczkowski stated, "we need the people that work on the ground in Boston to contact their City Councilperson (617) 635-4500 and Mayor Menino's Office (617) 635-4500 and voice their concerns. If you sell knives in the city of Boston, do business in Boston, or are a concerned Bostonian, make that call today."
"This Call to Action is just the first step in our effort to ensure that this anti-knife proposal does not become a reality," added Raczkowski. Additional information about this Call to Action and future updates can be found at www.AKTI.org/alerts.
In 2001, a Boston Councilman, introduced a bill that would have banned carrying any knife with a blade longer than 2-1/2 inches. AKTI successfully worked with the Council and after testimony by AKTI members, was able to ensure that individuals could carry the knife of their choice. More details about that 2001 situation can be found at on the AKTI website at www.AKTI.org/news/boston-revised-ordinance-passes.
ABOUT AKTI: The American Knife & Tool Institute has been the advocacy voice of the knife industry and all knife users, protecting individuals who rely on knives on a daily basis from restrictive and unreasonable knife laws, since 1998. AKTI is recognized worldwide as a respected, credible and accurate source of knife legislation information, legislative input, and industry information. We have a successful, proven record of accomplishments in making effective changes to restrictive knife laws and promoting reasonable and responsible laws and enforcement.
Contact Jan Billeb
Executive Director
American Knife & Tool Institute
Phone | 307-587-8296
Email | [email protected]