Ares Armor EFFIN-A Comp 556 Video Reviews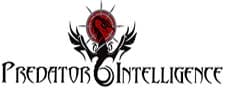 Phoenix, AZ –-(Ammoland.com)- With the EFFIN-A Comp 556 by Ares Armor now making its way to ranges and beyond, reviews are coming in showing the effectiveness of the compensator's ability to combating muzzle climb on an AR-15 Platform Rifle.
Patriot36 has provided a comprehensive overview and tutorial on his YouTube Channel showing the proper use of the rifle accessory in order to gain the most function from the new comp, which can be both tuned and stacked.
A two part series includes a Desktop review and Shooting Impressions Video on the range that covers all the key details from components, dimensions, aesthetic, and various capabilities given its advanced design. One of the key factors in both videos is how to properly tune the compensator.
Patriot36 shows the simplicity involved with properly assessing the need for set screw placement in order to plug key ports compensate for muzzle rise in any direction by redirecting gas dispersion. He also goes reviews more advanced issues such as switching the EFFIN-A Comp 556 for use with a different rifle than originally planned, as well as the potential need for stacking multiple compensators.
The indoor range video gives the best glimpses of the compensator in use and its reaction to fine tuning. The most compelling case shown is the ability for the EFFIN-A to force the rifle down and over compensate for muzzle rise. Obviously this is not the ideal use of the product, but it shows your rifles reaction to the redirection of gas dispersion and how a well tuned device can put keep your aim right on target assuming proper technique is applied. Patriot36 and his colleagues assess the new compensator and give their personal impressions on its functionality and aesthetic appeal.
The EFFIN-A Comp 556 is now available for immediate delivery from PredatorARMAMENT.com for $90.99.The video also includes a $10 discount code on shipping charges which can be used at checkout.
WARNING If you attempt to modify or use these devices in any way attempting to create baffles for a suppressor, it will instantly void our warranty and possibly land you in jail. PLEASE OBEY THE LAW!
Further Details and Pre-Order Available at PredatorArmament.com