Arizona Big Game Seasons Off to Good Start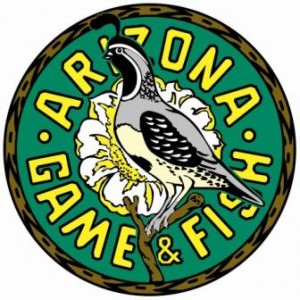 LINCOLN, Neb. –-(Ammoland.com)- Early big game hunting is off to a good start across the state, according to the Nebraska Game and Parks Commission.
The following is a look at harvest as of Sept. 29:
Pronghorn antelope – Hunters have taken 274 animals, according to check station reports: 175 by archery, nine by crossbow and 90 by muzzleloader. Muzzleloader seasons ends Oct. 2 and archery season runs through Dec. 31.
The pronghorn antelope firearm season is Oct. 8-23. Those hunters must check their antelope at check stations.
"Pronghorn populations are at a 25-year high and a record harvest is expected," said Kit Hams, Game and Parks' big game program manager.
Elk – Hunters have harvested 44 bulls and at least four cows since the seasons opened Sept. 24. Among those bulls were 16 checked at Crawford, 13 at Chadron and 10 at Bridgeport. Three cows were checked at Crawford and one at Bridgeport. The bull and cow seasons close Oct. 23. The cow season reopens Dec. 1-21.
"Record harvests of trophy bulls are expected as elk populations and hunting opportunities continue to increase," Hams said. "Game and Parks is aging all bulls harvested this year to determine age structure. Hunters should mail incisors to Game and Parks for this project."
Deer – Archery deer hunters have harvested 898 whitetails and 56 mule deer since Sept 15. Forty whitetails and two mule deer were taken by crossbow hunters.
The October antlerless season opens Oct. 1 in much of the state. Harvest is expected to exceed 3,000 over the 10-day hunt as the $11 October antlerless permit allows the take of two antlerless whitetails.
"Game and Parks has expanded antlerless deer hunting opportunities across the state and hunters are expected to harvest more than 40,000 antlerless whitetails this season," Hams said.