Average Grouse Hunting Expected Over Most Of Pennsylvania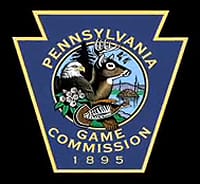 HARRISBURG, PA –-(Ammoland.com)- This year's erratic weather patterns may have created a mixed bag for nesting and brood-rearing grouse, and Pennsylvania Game Commission biologists expect ruffed grouse hunting to be average to slightly below average for the nearly 100,000 hunters who annually pursue these challenging game birds.
"Cool wet springtime conditions tend to decrease early brood survival for grouse, while hot dry summer conditions are generally beneficial," said Lisa Williams, Game Commission grouse and woodcock biologist.

"With Pennsylvania experiencing both of those extremes in 2011, it's hard to predict how this year's weather might impact grouse populations in your favorite coverts. While Game Commission field staff report fewer summer grouse sightings than last year at a statewide level, they saw fantastic grouse numbers in areas of good habitat."
The opening day of the state's three-part grouse season is Saturday, Oct. 15, and runs through Nov. 26. The season reopens Dec. 12 to 23, and then again from Dec. 26 to Jan. 28. Participating hunters must have a valid Pennsylvania hunting license and follow the regulations that govern this rugged sport of brush-busting and mountain-scampering. Wherever you hunt grouse, there is ample reason to carve out some time afield this season. Just be sure to take time to locate high-quality coverts that provide a good mix of food and cover.
"Losses of young forest habitat over the last several decades have been bad news for grouse, woodcock, and other species that rely on these habitats. Our forests are getting older, and that's a negative for grouse," said Ian Gregg, Game Commission Game Bird Section supervisor. "The good news is that the Game Commission is taking an active approach to improving the situation for grouse and other species that rely on young forests. We now have in place both Grouse and Woodcock Management Plans that call for aggressive management of young forest habitats. This work will benefit multiple species and the Plans have received an overwhelmingly positive response from the public and our conservation partners. They will serve as the roadmaps as we set out to improve the situation for these popular game birds."
Pennsylvania's state bird is holding its own in areas of suitable habitat, and in some areas, thriving. Statewide, cooperating hunters flushed an average rate of 1.32 flushes per hour during the 2010-11 season. This was a decrease from the 2009-10 rate of 1.4 flushes per hour and the long term (45-year) average of 1.41 flushes per hour. Embedded in those statewide averages, however, are some truly-impressive hunting experiences. One hunter looking back on 2010-11 stated, "This is the season we'll be talking about twenty years from now – 20 flushes in 61 minutes on one day!"
Williams noted that Pennsylvania consistently maintains the highest flush rates among nearby states such as Kentucky, Maryland, New York, New Jersey, Ohio, West Virginia and Virginia.
"Grouse flush trends in 2010-11 in most of our neighboring states mirrored those in Pennsylvania; stable to slightly lower," Williams said. "And, for the sixth year in a row, Pennsylvania flush rates have exceeded those of all neighboring states. This marks the 13th time in the last 16 years that Pennsylvania has had the highest flush rates among all central Appalachian states."
Grouse hunting remains a popular fall pursuit in Pennsylvania. According to the agency's Game Take Survey, an estimated 91,000 hunters took 66,000 grouse during the 2010-11 seasons, during 414,500 hunting days. Though fewer than in the past, grouse hunters remain passionate about their quarry, and the grouse remains the second-most popular game bird in the Commonwealth – behind the wild turkey – in terms of numbers of hunters. Yet grouse hunter numbers remain well below those of the mid-1980s when Pennsylvania had more than 400,000 hunters pursuing the thunderbird.
"Several hunters have told me that they can hunt all day and not see another grouse hunter," says Williams. "For sportsmen and women seeking a season with a little more 'elbow room' yet plenty of challenge, you might want to consider grouse hunting."
The Game Commission conducts a Summer Sighting Survey in which Game Commission foresters and surveyors record numbers of broods and individual grouse seen while working in the woods during June, July and August. Trends in hunters' fall flush rates follow those of the summer survey about 80 percent of the time, so this information is used to develop the season forecast.
"Sightings during the summer of 2011 were down about seven percent from last year and brood sightings were particularly 'off' this year compared to last year, so I'm forecasting an average to slightly below average grouse season in 2010-11," Williams said. "This makes it particularly important to understand the characteristics of good grouse habitat, locate high-quality coverts, and focus your efforts there."
Fall flushing rate information is reported by participants of the Game Commission's Grouse Cooperator Survey, and provides a way to monitor grouse population trends in good habitat. Hunters interested in participating in the Grouse Cooperator Survey are asked to write to the Pennsylvania Game Commission, Bureau of Wildlife Management, Attn: Grouse Cooperator Survey, 2001 Elmerton Ave., Harrisburg, PA 17110-9797. New Cooperators will receive a copy of the annual newsletter provided to all survey participants and all forms needed for the upcoming season.
"Though Cooperator information is presented as state or region averages, it is important to remember that statewide trends do not apply equally throughout Pennsylvania," Williams emphasized.
She groups Pennsylvania regions into three categories, as far as grouse hunting prospects:
1) Northwest and Northcentral: good to excellent. These regions are consistently the top two in the state and have maintained grouse flush rates at or above their long-term averages in recent years. The rate of timber harvest over the next few decades in this part of Pennsylvania may put enough land into good grouse cover that the "good old days" are just ahead. The six contiguous counties of Warren, Forest, McKean, Potter, Elk, and Cameron typically have the highest flush rates in the state and offer plenty of acreage in public and open-access private lands for hunters looking for new coverts.
2) Southwest, Southcentral and Northeast: fair. These regions maintain intermediate flush rates and habitat conditions with somewhat less extensive overall forest cover and lower rates of active forest management. From 2009-2010 to 2010-2011, flush rates decreased in each of these regions. Still, some hunters experience good success and PGC field crews reported abundant flushes in Northeast hotpots.
3) Southeast: fair in areas north of the Blue Mountain and poor south of it. Large parcels of forest habitat in southeastern Pennsylvania were already scarce and this region has lost early successional habitat at a rate even more rapid than the rest of the state. Consequently, grouse hunting opportunities in the agricultural and urban-dominated landscapes south of the Blue Mountain are extremely limited. Again, locating high-quality habitat is key, and may pay dividends; although flush rates in this region remain well below the statewide average, they were up last year by 70 percent over the 2009-10 season.
Grouse hunters are reminded to wear at least 250 square inches of fluorescent orange clothing on the head, chest and back combined at all times; limit hunting parties to no more than six individuals; and plug shotguns to three-shell capacity (magazine and chamber combined).