Fur Flies in On-Line Poll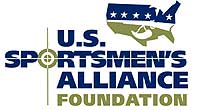 Columbus, OH –-(Ammoland.com)- When Today posed a question on its www.msnbc.com website in late September, it was apparent that the topic was a hot one—fur.
The question was: "Do you think cities should ban fur?"
Soon the responses were 54% in opposition and 45% in favor of personal choice and the freedom to wear fur. Then, however, the comments exposed how some of those voicing their opinions are confused.
One bizarre anti-fur comment: "Governments should protect the weakest among us. That's one reason for government, so society can protect itself from thugs and bullies." Wearing fur was also compared to whaling and slavery by some responders.
Another responder saw the real issue in the comments:
"The Animal Rights Religion has taken control of West Hollywood, who is next? Those nutcases need to find something else to do rather than trying to dictate how the rest of humanity should live! If I want to eat hamburger or pork chops of friend chicken for dinner, I will, and I will live with the ethical consequences!

You have no right to try to prescriber how I will meet my nutritional needs, any more than you have the right to control my religious needs. After all, plants apparently have feelings too. Should we really slaughter all those carrots, peas, and lettuce just to feed us humans?"
The best response possibly was: "Once again, minority groups wielding terrorist type tactics are militantly shoving their agenda down the throats of the citizenry." The end.
Source: www.msnbc.com/today.
About:
The U.S. Sportsmen's Alliance is a national association of sportsmen and sportsmen's organizations that protects the rights of hunters, anglers and trappers in the courts, legislatures, at the ballot, in Congress and through public education programs. Visit www.ussportsmen.org.