Information Sought in Michigan Moose Poaching Incident in Marquette County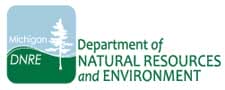 Michigan –-(Ammoland.com)- Conservation officers with the Michigan Department of Natural Resources are seeking information about a moose poaching incident that occurred sometime between the evening of Oct. 26 and the morning of Oct. 27 in southern Humboldt Township in Marquette County.
The DNR received a call from a township resident about a severed moose head placed on top of a rock with a sign leaning against it reading, "Wolf's (sic) won't get this one!!"
Officers investigating the scene noted the blood had not yet coagulated and the antlers had been removed, placing the poaching of the animal within hours of discovery. The head was discovered in an area by the corner of County Road CF and East Road near Helen Lake.
Officers were able to collect fingerprints from the cardboard sign and other evidence in the vicinity. The resident who alerted the DNR to the scene said the head was not there when she came home from work the evening of Oct. 26, but was there by 9 a.m. Thursday, Oct. 27.
Persons with information about this or any natural resources violation can call the DNR's Report All Poaching (RAP) Line 24 hours a day toll-free at 800-292-7800 or can contact Lt. Tim Robson at the DNR's Marquette Operations Service Center between the hours of 8 a.m. and 5 p.m. at 906-228-6561. Information can be left anonymously, and often monetary rewards are offered for information that leads to the arrest of violators.
The Michigan Department of Natural Resources is committed to the conservation, protection, management, use and enjoyment of the state's natural and cultural resources for current and future generations. For more information about the department, go to www.michigan.gov/dnr.