Outrageous: Joshua Beck Arrested AGAIN for Carrying on BRCTC Campus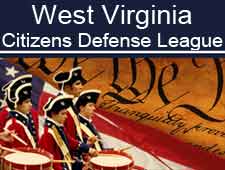 West Virginia –-(Ammoland.com)- In our last update four days ago, we first told you of the story of Joshua Beck, a student at Blue Ridge Community and Technical College in Martinsburg who was arrested last week for a felony charge of carrying a weapon on school property in violation of W.Va. Code § 61-7-11a(b)(1) for having carried a handgun on the BRCTC campus.
There's just one problem with this charge: this statute does NOT apply to college or university campuses.
This case has now become even more outrageous, as Mr. Beck was arrested AGAIN on Monday on a second charge of allegedly violating W.Va. Code § 61-7-11a(b)(1) for allegedly carrying on the BRCTC campus on a separate occasion.
Mr. Beck has sought representation from a lawyer whose name you probably know: Jim Mullins.  As an attorney representing Mr. Beck, Jim may be able to publicly comment on some things relating to this case but will also be unable to publicly comment on many things.
Jim has informed me that Mr. Beck is free on bond and has a preliminary hearing scheduled for 10:30 AM, Monday, October 31, 2011, at the Berkeley County Magistrate Court, located at the Berkeley County Judicial Center,
380 West South Street, Martinsburg
. The date & time may be subject to change in light of this second charge. We will keep you posted as to future court dates in this case.
More on this case:
http://tiny.cc/q7gbi
http://tiny.cc/fi1h6
http://tiny.cc/rpn2w
About:
The West Virginia Citizens Defense League (WVCDL) is a nonpartisan, nonprofit, all-volunteer, grassroots organization of concerned West Virginians who support our individual right to keep and bear arms for defense of self, family, home and state, and for lawful hunting and recreational use, as protected by the state constitution and the Second Amendment of the United States Constitution. Visit: www.wvcdl.org