Kentucky Committee Approves Sandhill Crane Season Over Anti-Hunting Objections
Proposed Season Clears Major Hurdle.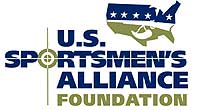 Columbus, OH –-(Ammoland.com)- On Tuesday, an eight member Administrative Regulation Review Subcommittee approved Kentucky's proposed sandhill crane hunting regulations. This Subcommittee was one of the final hurdles to the ultimate approval of a season.
The proposed hunting season has been under attack from anti-hunting organizations since the Department of Fish and Wildlife Resources first proposed a limited sandhill crane hunting season earlier this year.
Sandhill crane populations have grown substantially over recent years and are now at levels that allow for hunting to be used as part of their management plan in the state. The Department of Fish and Wildlife Resources has worked with the U.S. Fish and Wildlife Service to take a conservative approach to opening the new season.
The proposal will now go before the Interim Joint Committee on Natural Resources and Environment where it will be heard on November 3rd. This Committee is the final step in the approval process.
"This was the last major step that needed to be taken and the outpouring of support from sportsmen was heard loud and clear in the Capitol," said Evan Heusinkveld, U.S. Sportsmen's Alliance director of state services. Kentucky sportsmen should be pleased that their elected officials have ignored the anti-hunting lobby's rhetoric and relied on sound science and the management professionals in the Department of Fish and Wildlife Resources."
Take Action! Sportsmen should call their legislators to thank them for their support of hunting and professional wildlife management. To find your legislator's contact information, use the USSA Legislative Action Center at www.ussportsmen.org/lac.
About:
The U.S. Sportsmen's Alliance is a national association of sportsmen and sportsmen's organizations that protects the rights of hunters, anglers and trappers in the courts, legislatures, at the ballot, in Congress and through public education programs. Visit www.ussportsmen.org.