O.F. Mossberg & Sons, Inc. Announces Launch of Mossberg Outdoors
Dedicated Full-Service Agency to Help Plan Your Next Outdoor Adventure.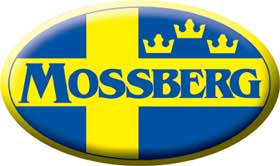 North Haven, CT –-(Ammoland.com)- Since 1919, Mossberg has been the leader in delivering quality, affordable firearms to hunters and shooters around the world.
Continuing with that standard of excellence, and through a partnership with Outdoor Adventures Worldwide LLC, Mossberg is proud to introduce a full-service agency to help you select, book and prepare for your next hunting experience or plan that once-in-a-lifetime outdoor adventure – provided as a free service through Mossberg Outdoors (www.mossbergoutdoors.com).
Purchasing your firearm is only the first step in harvesting a trophy and Mossberg is committed to completing our customer's journey by introducing a service-oriented booking agency with access to hundreds of field-tested and approved destinations worldwide. Whether your interest lies in hunting the Big 5 in Africa to Brown Bear, Caribou, Elk, Whitetail or Mule Deer, Pheasant, Pronghorn or the Grand Slam of Wild Turkeys, Mossberg Outdoors can help you find the perfect destination and our qualified, knowledgeable agents handle all of the time-consuming details.
"Hunters and outdoor enthusiasts are more than valued customers to Mossberg; they are the ultimate conservationists," commented Tom Taylor, Vice President of Sales and Marketing for O.F. Mossberg & Sons, Inc.

"The dollars spent each year on hunting and fishing licenses, equipment purchases and destination travel support the preservation of wildlife, our hunting heritage and the many people employed in the outdoor industry. Mossberg wants to give back to our customers and all outdoorsmen and women by providing this free, full-service travel agency. With over 300 world-class destinations to choose from, Mossberg Outdoors can help you plan the hunt-of-a-lifetime."
Mossberg Outdoors will customize an adventure to meet your specific needs with multiple options for hunting, fresh and salt-water fishing and general outdoor adventures including rafting, hiking/pack trips and photo safaris. Interested in fostering your young hunters and building long-life memories or entertaining clients or top personnel? Mossberg Outdoors can tailor a family trip or corporate outing to fit your lifestyle and budget. Our services include trip itineraries, up-to-date customs regulations, travel insurance and recommended gear list so your experience is a success.
For more information and to receive our newsletter, please visit our website at www.mossbergoutdoors.com or if you are ready to plan your next great adventure now, please contact us at [email protected] or (800) 864-5429.