New Shooting Range Opens At Georgia's Cedar Creek Wildlife Management Area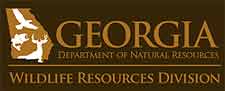 EATONTON, GA –-(Ammoland.com)- A new shooting range at Cedar Creek Wildlife Management Area will be available beginning Friday, October 14, 2011 for those interested in perfecting their target skills.
While this is the first shooting range located at the Cedar Creek WMA, which is located in the Georgia Piedmont near Eatonton, it is one of 17 shooting ranges currently available on public land in Georgia.
The Cedar Creek Shooting Range consists of a 10-position, 100-yard rifle/pistol range.
The Cedar Creek Shooting Range was first proposed in November 1998 by the Georgia Department of Natural Resources, Wildlife Resources Division.
Since that time, the U.S. Forest Service and Georgia DNR have worked together to plan for its construction. Support also was provided by the National Rifle Association, the National Wild Turkey Federation, Quail Unlimited and Putnam County.
The Cedar Creek Shooting Range is located near the intersection of Hwy 212 and Bradley Road and will be open from 10 a.m. to 6 p.m. Thursday through Sunday year-round (except for Christmas and Thanksgiving Day). The range also will close if the range attendant is not currently on site.
To learn more about the range, visit www.fs.usda.gov/goto/conf/cedar-creek-shooting-range . For more information on archery ranges available in Georgia, visit www.georgiawildlife.com/node/922?cat=1 .