Once In A Lifetime Chance To Own These Rare Firearms
JUST ADDED TO THE AUCTION: Quality Colts from the Collection of Noted Colt Collector C.D. Terry.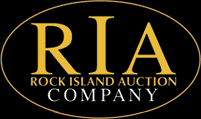 Moline, IL –-(Ammoland.com)- This incredible collection has been added to an already impressive selection of over 600 Colts in this auction.
The highlights of Mr. Terry's collection are the only three known remaining documented factory engraved Colt Model 1871-72 Open Top revolvers.
These revolvers are part of a group of eight Model 1871-72 Open Top revolvers shipped to J.P. Moores and Sons on July 4, 1876 manufactured by Colt for display at the 1876 Independence Day celebration in New York City.
Also featured from his collection are fine examples of Model 1860 Percussion revolvers, a Richards Conversion model 1860, and much more.
Historic, Rare and High Condition Colts all offered this December. This is an auction for the true Colt collector.
A Truly Stunning Auction Filled with Many Desirable Antiques!
DECEMBER 2, 3 & 4
Rock Island Auction Company Premiere Firearms Auction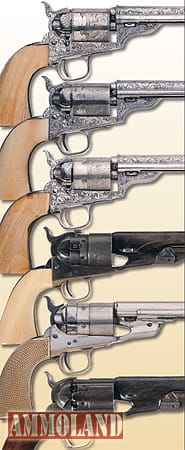 Also Featured In This Auction
The Complete Evolution of Winchester from
Volcanics to Model 70's
Collection of over 25 Maynard Single Shot Rifles
Outstanding Civil War Arms featuring 80+ Carbines
including Confederate Arms
Excellent Colts including Percussions, Single Actions, Early Autos, 1911's and Longarms and Rare Colt Derringers
The Second Installment of Putnam Green Collection: Part II
Outstanding U.S. and German Military Arms spanning
two World Wars
Collection of new in the box Merkel Shotguns and Steyr Rifles
Over 100 Browning Shotguns and Rifles
Part 2 of the finest M1 Carbine Collection, featuring every serial number block for each Contractor of M1 Carbines during WWII
High Grade Double Barrel Shotguns
Excellent Smith & Wesson Collection
Quality Lugers
AND MUCH MORE
About:
Rock Island Auction Company has been solely owned and operated by Patrick Hogan. This company was conceived on the idea that both the sellers and buyers should be completely informed and provided a professional venue for a true auction. After working with two other auction companies, Mr. Hogan began Rock Island Auction in 1993. Rock Island Auction Company has grown to be one of the top firearms auction houses in the nation. Under Mr. Hogan's guidance the company has experienced growth each and every year; and he is the first to say it is his staff's hard work and determination that have yielded such results. Visit: www.rockislandauction.com