Wisconsin DNR Outdoor Report Summary for October 27, 2011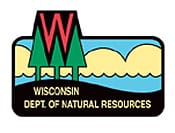 MADISON, WI –-(Ammoland.com)- Reports from across Wisconsin indicate that white-tail deer movement has picked up considerably in the last week, with bucks beginning to pursue does even during the day.
The most activity continues to be near dusk and at night, and conservation wardens across the state are reporting increased numbers of car-vehicle collisions in the last week. Drivers should slow down and watch for deer along roads. If a deer crosses the road, be prepared for another deer following closely behind.
With leaf drop done across most of the north and progressing rapidly in central and southern Wisconsin, archery deer hunters reported a big increase in success this week, with many nice bucks reported. Crop harvest is also progressing rapidly, which is also making it easier for hunters to spot deer.
The strong winds of a week ago brought in the first flights of northern ducks and increased the number of Canada geese moving into the state. Diving duck numbers are building to peaks on the Upper Mississippi River and large inland water bodies. The aerial counts for pools 7, 8, and 9 on the Upper Miss exceeded 80,000 canvasbacks early last week.
Pheasant hunters are reporting very good success on the stocked state hunting grounds. Woodcock numbers also increased in many locations this week, as their migration seems to be peaking.
Trapping has begun and trappers are reporting increased numbers of raccoon and muskrat, with some potholes and marshes that were empty several years ago due to the drought showing muskrat houses again.
With all the hunting and trapping activity, fishing has been slower, but some very good reports are coming in from anglers who are still fishing. Water temperatures have now dropped into the low 50s and upper 40s on northern lakes, and many lakes either have or are turning over. Musky anglers have continued to provide most of the fishing pressure, with nearly all having switched to live suckers now. Some very good crappie and bluegill action is also being reported on the backwaters of the Mississippi and Wisconsin rivers.
Water flows on Lake Michigan tributaries have been kept pretty constant with some timely rains, but levels have now been dropping. This has helped to extend the fish run through October. Salmon were still being reported in most tributaries this week, but numbers have been declining. Egg collection at spawning facilities is coming to a close, after a very successful year.
DNR fish crews netting sturgeon on the Wisconsin River below the Prairie du Sac Dam this week pulled in a 46-and-a-half pound bighead carp, an invasive fish. This is the second bighead carp documented on the Lower Wisconsin River. Bighead carp are a concern because they eat plankton and can potentially decrease populations of native fish and mussels.
Common Loon migration has begun with birds moving into the bigger lakes in Southern Wisconsin and onto Lake Michigan to stage before they leave for the Gulf Coast for the winter. People can follow the loon migration online at the USGS Loon website (exit DNR).
Tamaracks, the only conifer in Wisconsin to turn color and drop leaves, are now bright gold across northern and central Wisconsin, and a second burst of fall color has arrived in southern Wisconsin this week, with trees that were green last week turning red/rust color, and many yellow leaves still holding on.
DNR Outdoor Report in Portable Document Format (Requires Adobe® Acrobat® Reader®)