Woolrich Elite Series Official Clothing of U.S. National SWAT Championships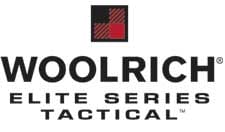 Woolrich, PA –-(Ammoland.com)- Woolrich Elite Series continues its support for America's elite law enforcement units by returning as the official clothing provider of the 2011 U.S. National SWAT Championships, to be held October 19-22 at the United States Shooting Academy in Tulsa, Oklahoma.
"We are happy to have Woolrich Elite Series as a sponsor of the USNSC," said Jack O'Connor, the match's executive director.

"We work hard to make the USNSC the premier SWAT competition in North America, and it's important to have top brands like Woolrich Elite with us. Their participation is just another example of how Woolrich Elite goes the extra mile to support the SWAT community and all law enforcement."
Woolrich Elite is providing clothing for match officials as well as the range safety officers who will oversee the competition.
Supporting U.S. military and law enforcement personnel is nothing new at Woolrich, a company that first began supplying the U.S. Army with products in the Civil War. With the introduction of the Elite Series line in 2006, Woolrich has put its expertise and experience as a clothing company toward creating the highest-quality tactical and concealed carry clothing on the market.
"At Woolrich Elite Series, we rely on end users in law enforcement, executive protection, military operations and civilian concealed carry for their recommendations and requirements for their clothing," said Jerry Rinder, vice president of the Elite line. "With their help, we can keep focused on continuing to exceed these requirements while striving to change the face of tactical wear."
Woolrich Elite Series offers a full line of concealed carry clothing designed for the needs of the armed citizen or off-duty law enforcement officer. Drawing from the company's vast sportswear catalog, each garment has a number of tactical features added to the design. No other tactical clothing company can offer more than 180 years of experience in clothing design and manufacturing. At Woolrich Elite Series, clothing is the sole focus.
About Woolrich Elite Series
Established in 1830, Woolrich is the authentic American brand that embraces the outdoor lifestyle. Trusted by generations of loyal consumers, Woolrich—The Original Outdoor Clothing Company—continues a tradition of quality and value. A brand known worldwide, Woolrich products include functional, comfortable and durable men's and women's sportswear, outerwear, and accessories. The Woolrich Elite Series line was developed by working closely with military, law enforcement and private security communities. Their input, combined with Woolrich's apparel expertise, led to the creation of clothing that performs under demanding and specialized needs. For more, please visit www.woolricheliteseriestactical.com or visit us on Facebook at www.facebook.com/woolricheliteseriestactical.