Al Hochbaum – How He Created The First Duck Research Facility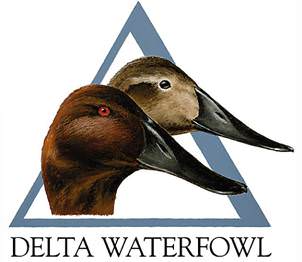 BISMARCK, N.D. –-(Ammoland.com)- In 1938 a promising young graduate student named Hans Albert Hochbaum traveled at Manitoba's Delta Marsh to face the challenge that would ultimately define his life and shape the field of waterfowl management.
His assignment: To establish a research program to unravel the mysteries of the duck breeding grounds, a daunting task considering how little was known about the breeding ecology of ducks at the time.
Failure was not an option. Albert's advisor was none other than Aldo Leopold, the father of modern wildlife management, and his chief benefactor was James Ford Bell, the wildly successful Minneapolis businessman who founded General Mills.
The story of Hochbaum's 32-year career as director of the Delta Duck Station is chronicled in a special commemorative issue of Delta Waterfowl magazine marking the organization's 100-year anniversary. Many of the stories are based on old letters, manuscripts and station documents contained in a collection housed at the Archives of Manitoba.
The Hochbaum era began in 1938 when Bell, an avid canvasback hunter, offered his Delta Marsh hunting camp at the lower end of Lake Manitoba as a research facility. Leopold selected Hochbaum, a brilliant and multi-talented graduate student from Cornell, to establish the program under the sponsorship of the American Wildlife Institute (AWI), which had been established just three years earlier.
Hochbaum was immediately enamored with the marsh, writing to Leopold a week later, "I can't begin to tell you what a wonderful place this is. I would like to spend 10 years here."
During those early years Hochbaum, fellow Leopold student Lyle Sowls and others unraveled the mysteries of the prairie breeding grounds one discovery at a time. They identified homing and re-nesting tendencies and territorial behavior, and examined botulism, predation, crippling loss and the impact of lead shot.
"It's important to remember they were starting from ground zero," says Dr. Frank Rohwer, Hochbaum's 21st-century counterpart. "Everything they saw was new. Most of the research done to that point focused on the wintering grounds."
Hochbaum lived by a simple credo: "Research is the search for the truth, and management is the application of truth," and had little tolerance for anyone who didn't play by those rules.
"He was entirely principled and was not one to be put off by authority," says Rohwer. "He didn't back down from anyone."
Hochbaum's propensity to stand his ground when others were retreating manifested itself early and often. "I have strong personal convictions concerning the conduct of wildlife research and the application of its findings," Hochbaum wrote to Bell in 1942.
Easily Hochbaum's most important observation during those early years was the critical importance of small wetlands to breeding ducks. He also discovered a unique method of aging and sexing ducks through cloacal (intestinal cavity) examination and was a driving force behind creation of the spring breeding population and habitat survey.
Hochbaum is remembered by many for his gruff, uncompromising persona and his squabbles with waterfowl managers who didn't share his views; others recall him as a gifted researcher and relentless advocate for ducks.
"Al was a fabulous scientist," says Dr. Rohwer, a former Delta student who enjoyed the hospitality of Hochbaum and his wife Joan on numerous occasions. "He was one of those really bright, gifted people. He could write well, was a great artist and a strong advocate for what he saw on the prairies."
His first book, "The Canvasback on a Prairie Marsh," published in 1944, won the Brewster Medal of the American Ornithologists' Union and the Literary Award of the Wildlife Society.
Other books include "Travels and Traditions of Waterfowl" in 1956, "To Ride the Wind" in 1973 and "Wings over the Prairie," published posthumously in 1994.
He also critiqued the collection of essays that would later become Leopold's famous "A Sand County Almanac." It was at Hochbaum's insistence that Leopold wrote his most famous essay, "Thinking Like a Mountain."
Thanks to his influence, the Delta Marsh became the inspiration for many of the world's top waterfowl artists, including Sir Peter Scott, F. L. Jaques, Richard Bishop, Ogden Pleissner and federal duck stamp winners David Maass and brothers Jim, Joe and Bob Hautman.
Hochbaum retired in 1970 to concentrate on his writing and painting, and continued to fight for small wetlands until his death in 1988.
The program he created has trained more than 350 scientists who have published 700-plus peer-reviewed research papers.
About:Delta Waterfowl provides knowledge, leaders and science-based solutions that efficiently conserve waterfowl and secure the future for waterfowl hunting. Visit: www.deltawaterfowl.org