Alan Gottlieb & Dr. John Lott This Week on ARMED AMERICAN RADIO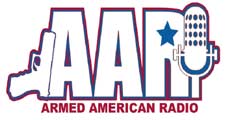 Atlanta GA –-(Ammoland.com)- AAR host Mark Walters brings a powerhouse lineup to the nations airwaves this Sunday, 11-13-2011 on the Armed American Radio Network.
Joining Mark this week will be Alan Gottlieb, founder of the Second Amendment Foundation along with Fox News Contributor, best selling author of More Guns, Less Crime, 3rd edition, the man who confounds the anti-gun establishment at every turn, Dr. John Lott.
Mark Walters said, "In the wake of the continued stonewalling by Attorney General Eric Holder during this weeks Senate hearings, Alan Gottlieb will join me to discuss the growing calls for his resignation. In addition to the provocative discussion with Alan, Dr. John Lott joins me to continue telling the truth about CCW and falling crime rates.

These two gentlemen are at the forefront of our right to bear arms and to be able to bring AAR listeners both powerful voices in one night is special, indeed. We'll also give away a couple of signed copies of my book, Lessons from Armed America, co authored with Kathy Jackson as well as a USCCA membership"!
Adding affiliate stations at an unprecedented pace since its syndication two years ago, AAR now airs in dozens of markets across America from Florida to Alaska every Sunday evening from 8-11pm ET, 5-8 pm PT and is the fastest growing nationally syndicated, pro-gun radio broadcast in America dedicated entirely to the right to carry a firearm. As syndicated talk host Mike Gallagher says, "Mark Walters and the Armed American Radio Network are redefining weekend talk radio".
For more information, or to schedule an interview, please contact:
Mark Walters
Host
Armed American Radio Network www.armedamericanradio.com
[email protected]
386-AAR-Mark (386)-227-6275
Armed American Radio is syndicated on the Salem Radio Network. For media kit information, please visit www.srnonline.com/talk/talk-walters.shtml
About:
Armed American Radio is the most free-thinking, politically incorrect radio station in the U.S.A. We discuss liberty, self-defense, weapons, family, friends, and life. Visit: www.Armedamericanradio.org