Arizona Hunter, Eddy Corona, Running, Mentor Of The Year Award
Representative of Arizona's hunting, fishing mentoring program vies for national recognition.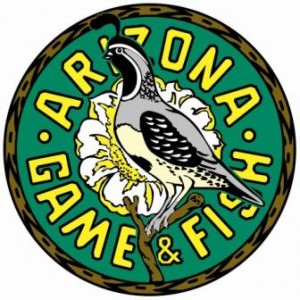 PHOENIX, AZ – -(Ammoland.com)- Eddy Corona, one of Arizona's leading hunter conservationists, is in the running for the "Mentor of the Year" award from the North American Hunting Club for his dedication to introducing youngsters to the great outdoors.
Eddy of Ahwatukee, is an Arizona native, longtime sportsman, and co-founder of Outdoor Experience 4 All (OE4A), a non-profit organization dedicated to providing an enjoyable outdoor adventure to children with life-threatening illnesses.
Corona and OE4A are key players in the Arizona Game and Fish Department's Hunting and Angling Heritage Workgroup (HAHWG), a consortium of sportsmen's organizations, community leaders, and outdoor industry representatives that works to pass down the skills and traditions of hunting and fishing to the next generation.
Through the coordination of the HAHWG and the dedicated efforts of groups like OE4A, mentored hands-on outdoor skills events have grown from only a handful a year to more than 40 events for the 2011-12 season.
Events hosted by experienced mentors, like Corona and OE4A, introduce first-timers, youngsters and their families to an array of outdoor experiences, including firearm safety, hunting, fishing, cooking wild game, wildlife conservation, wildlife biology/ecology, and camping skills. Not only does OE4A conduct its own events for kids, Eddy and his crew participate in other organizations' events by providing equipment, camp help and mentors to give the participants that one-on-one support that is so important at mentored events.
Surveys have shown that mentoring is critical for continuing the hunting and angling heritage to those that may not have a family member or connection to these American pastimes.
"The efforts of the Hunting and Angling Heritage Workgroup are carried out in partnership with dozens of dedicated individuals and organizations, and we are certainly proud of the men and women of these outdoor organizations who work to pass on the outdoor heritage. The HAHWG is proud to see Eddy representing Arizona at the national level for recognition of the hard work every mentor does for the next generation," said Chief of Wildlife Recreation, Craig McMullen.
The North American Hunting Club Mentor of the Year will be determined by online voting. Voting is open to the public at www.nahcmentor.com from Oct. 24 – Nov. 27. Other nominations from across the U.S. for the annual mentoring award are Phil McAmis, Mark Charbonneau, John E. Clites and Harry Fox, Sr.
To learn more about the Arizona Game and Fish Department's Hunting and Angling Heritage Workgroup mentoring program and upcoming events, visit www.azgfd.gov/outdoorskills.
Note: The recruitment and retention of hunters, anglers, trappers, and shooters is important to continue the successful management of Arizona's wildlife. Funding for the management and conservation of game animals is funded by dollars generated by the sale of licenses, hunt tags, and matching funds from federal excise taxes hunters pay on guns, ammunition, and related equipment – not through the state's general fund. However, driving on a country road and enjoying roaming elk herds, antelope on the range or ducks in flight are enjoyed by all citizens of Arizona and beyond.
The Arizona Game and Fish Department prohibits discrimination on the basis of race, color, sex, national origin, age, or disability in its programs and activities. If anyone believes that they have been discriminated against in any of the AGFD's programs or activities, including employment practices, they may file a complaint with the Deputy Director, 5000 W. Carefree Highway, Phoenix, AZ 85086-5000, (602) 942-3000, or with the Fish and Wildlife Service, 4040 N. Fairfax Dr. Ste. 130, Arlington, VA 22203. Persons with a disability may request a reasonable accommodation or this document in an alternative format by contacting the Deputy Director as listed above.