Arizona Proposed 2012 Elk & Pronghorn Hunt Recommendations Are Now Posted Online For Public Review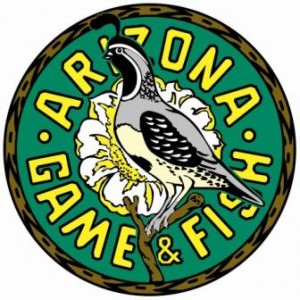 PHOENIX, AZ – -(Ammoland.com)- The public can now view the proposed hunt recommendations for Arizona's 2012 elk, pronghorn antelope, and population management seasons by visiting www.azgfd.gov/huntguidelines.
The annual hunt recommendations establish season dates, open areas, permit levels, and legal method of take to meet management objectives based on the hunt guidelines
The Arizona Game and Fish Department will host six open houses at regional offices statewide where the public will also have the opportunity to preview the recommendations. Although no formal presentation will be made at the open houses, a knowledgeable staff person will be available to discuss regional hunt recommendations.
Open house dates, times and locations are:
Tuesday, Nov. 22, 3-5 p.m. – Pinetop regional office, 2878 E. White Mountain Blvd.
Monday, Nov. 28, 3-5 p.m., Tucson regional office, 555 N. Greasewood Road
Tuesday, Nov. 29, 3-5 p.m., Kingman regional office, 5325 N. Stockton Hill Road
Tuesday, Nov. 29, 3-5 p.m. – Yuma regional office, 9140 E. 28th St.
Tuesday, Nov. 29, 3-5 p.m. – Mesa regional office, 7200 E. University Drive
Thursday, Dec. 1, 3-5 p.m. – Flagstaff regional office, 3500 S. Lake Mary Road.
The proposed hunt recommendations will be presented to the Arizona Game and Fish Commission for consideration during the Saturday, Dec. 3 portion of the commission's regular meeting in Phoenix at the Game and Fish headquarters at 5000 W. Carefree Highway, Phoenix. The meeting agenda is posted at www.azgfd.gov/inside_azgfd/meeting_agenda.shtml.
The Arizona Game and Fish Department prohibits discrimination on the basis of race, color, sex, national origin, age, or disability in its programs and activities. If anyone believes that they have been discriminated against in any of the AGFD's programs or activities, including employment practices, they may file a complaint with the Director's Office, 5000 W. Carefree Highway, Phoenix, AZ 85086-5000, (602) 942-3000, or with the Fish and Wildlife Service, 4040 N. Fairfax Dr. Ste. 130, Arlington, VA 22203. Persons with a disability may request a reasonable accommodation or this document in an alternative format by contacting the Director's Office as listed above.