Bianchi Cowboy Launches The Kenda Lenseigne Signature Series Shooting Rigs
A new line of premium competitive rigs for mounted shooters.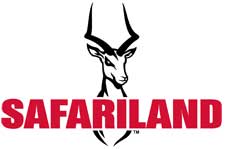 JACKSONVILLE, Florida –-(Ammoland.com)- Safariland, a BAE Systems business, announces the Kenda Lenseigne Signature Series, a line of mounted shooting rigs designed by world record holder, Kenda Lenseigne for Bianchi Cowboy.
The collection includes four performance-based rigs in a variety of distinctive materials and finishes including embossed snake print and real cow hair.
"Kenda worked closely with Bianchi design engineers to come up with a holster line specifically manufactured for mounted shooting competition, and include key features that have helped her win competitions.

The added design flair she brings to these premium models are sure to make them winners, in and out of the arena," stated James Dawson, Category Director for the Bianchi brand.
The Getaway, Path Blazer, Cattle Driver and Smokechaser (launched earlier this year), make up the Kenda Signature Series line and are designed from the ground up for high performance and classic good looks. The holsters feature a strong-side ten degree cant and a cross draw twenty degree cant to allow for a quick draw and re-holster. A hidden tension screw offers custom adjustability and they are made from heavyweight twelve to fourteen ounce leather. Steel reinforcement with a wide-open top design keeps the holster open for easy and instinctive re-holstering while in the stage.
The belt, also made from heavyweight full grain leather, is a two-piece design featuring an elongated back support, ideal for mounted shooting. It is available either straight or with a 1.5" drop front. The drop front is made to position the holsters comfortably and securely while on the course and will be especially popular among female competitors. The black rigs use nickel-plated buckles and the tan uses solid brass buckles.
What also sets these rigs apart from the competition is the unique use of inserts and materials not typically found on cowboy rigs; each model has a specialized look. The Smokechaser features Kenda's personally selected snake print lambskin and floral design, while the lawman inspired Path Blazer features full grain basketweave inserts.
The incredibly unique Cattle Driver includes real cow hair inserts on the holsters and belt in a choice of brown/white or black/white. And finally, for those looking for a more subtle approach, the Getaway comes in a plain finish, black or tan.
Each holster is hand-fitted for Single Action Army revolvers with 3.5" or 4.75" barrels and is offered in both right and left hand models. Belts are available in even sizes 24" – 46". Rigs can be purchased direct at www.bianchicowboy.com or www.holsters.com and are also available at select Safariland and Bianchi dealers.
Model Description Insert MSRP
Smokechaser 1850H Holster Lambskin snake print/Floral $144.00
Smokechaser 1850CH Cross Draw Holster Lambskin snake print $144.00
Smokechaser 1850B Belt Lambskin snake print $168.00
Path Blazer 1860H Holster Basketweave embossed $144.00
Path Blazer 1860CH Cross Draw Holster Basketweave embossed $144.00
Path Blazer 1860B Belt Basketweave embossed $168.00
Cattle Driver 1880H Holster Cow hair inserts $144.00
Cattle Driver 1880CH Cross Draw Holster Cow hair inserts $144.00
Cattle Driver 1880B Belt Cow hair inserts $168.00
Getaway 1870H Holster None $105.00
Getaway 1870CH Cross Draw Holster None $105.00
Getaway 1870B Belt None $148.00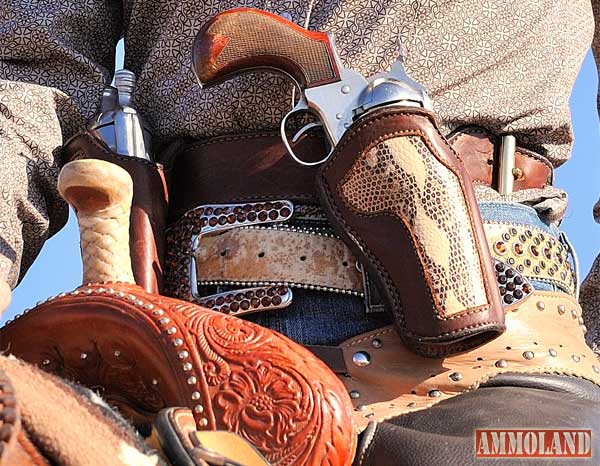 For more information about Bianchi holsters or other products, visit www.safariland.com or www.bianchi-intl.com.
Safariland, LLC is a premier provider of law enforcement and security products and services, delivering a full-range of customer-specific solutions. Offering many of the world's most recognizable branded products in the public safety market, Safariland is committed to saving lives. For more information about Safariland, please visit www.safariland.com.