Early Snows Kill 1,500 NJ Pheasants & 15,000 Additional Birds May Have Escaped
Rockport Game Farm and Pheasant Stocking Update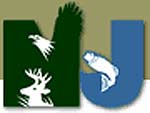 Trenton, NJ –-(Ammoland.com)- The NJDEP Division of Fish and Wildlife reports that approximately 1,500 pheasants died as a result of the October 29 snowstorm damage to the Rockport Pheasant Farm.
As many as 15,000 additional birds may have escaped from the collapsed pens.
Since the storm, Division staff have been working around the clock to repair the damaged pens and to recapture escaped birds. Work continues to recapture escaped birds.
After breeder birds are put aside, the Division estimates there are enough pheasants on hand to stock all the days with the number of pheasants listed on the stocking schedule through December 17.
At current estimates, this leaves some pheasants for reduced stockings for all or some of the scheduled stocking dates from December 18 through the 31st. Several options are being prepared and will be presented to pheasant stamp buyers via email and online survey within the next several weeks.
A better estimate of pheasants available for stocking will be obtained as birds are counted as part of the stocking process during the next several weeks. As pheasants are stocked and recapture efforts continue updates on the number of pheasants and potential stocking schedules for the December 18 – 31 period will be posted on the Division's website.