Gun & Sporting Organizations Praise Tester's Amendment To Preclude EPA From Banning Ammunition
Tester introduces measure to prevent EPA from banning traditional ammo and tackle.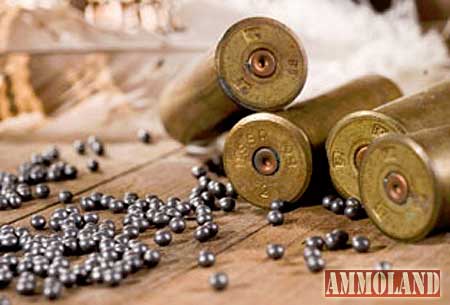 U.S. SENATE –-(Ammoland.com)- Gun and sporting organizations are supporting Senator Jon Tester's efforts to ensure that hunters and anglers can continue using traditional ammunition and fishing tackle.
Tester this week offered an amendment to clarify that the Environmental Protection Agency does not have the ability to regulate bullets, shot or sinkers.
"When it comes to our outdoor heritage, Montana's hunters and anglers deserve common sense," said Tester, Chairman of the Congressional Sportsmen's Caucus. "It's my job to make sure that Montana's sportsmen can access and enjoy the Big Sky's great outdoors without having to look over their shoulders."
Tester's efforts are supported by the National Rifle Association, National Shooting Sports Foundation, American Sportfishing Association and the Congressional Sportsman's Foundation.
"The Tester amendment will preclude the EPA from banning traditional ammunition," said Chris Cox, Executive Director of the NRA-Institute for Legislative Action. "This is an important issue to hunters and gun owners and we are grateful for Sen. Tester's leadership on this matter."

"Sen. Tester's amendment is important to all Americans because a ban on traditional ammunition would not just affect hunters, target shooters and gun owners, but it would impact all law enforcement and the U.S. military as well," said National Shooting Sports Foundation Senior Vice President and General Counsel Lawrence G. Keane.
Tester's measure also maintains the ability of the U.S. military and law enforcement to use lead ammunition.
The EPA previously decided not to restrict traditional ammunition and fishing tackle, but with that decision now in the courts, Tester's measure would enshrine protections for hunters and anglers in law.
Currently ammunition is regulated by state and federal wildlife agencies and that ability would be retained under the Tester Amendment. The amendment would not affect current U.S. Fish and Wildlife Service safeguards aimed at protecting water fowl.
Tester is a champion for gun rights, hunting and fishing. Most recently, he pushed to restore the Open Fields initiative that improves voluntary access to land for Montana's hunters and anglers.
Tester's amendment is available online HERE.