Lawsuit Pending For Winston-Salem NC Gun Ban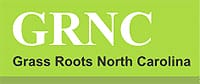 North Carolina –-(Ammoland.com)- GRNC seeking resident plaintiffs!
GRNC has just received legal analysis of Winston-Salem's park ban, and the situation is even worse than originally thought. It is best we inform you of these developments as rapidly as possible – particularly because we need to immediately recruit Winston-Salem residents as plaintiffs!
WINSTON-SALEM PARK BAN VIOLATES STATE LAW!
You can find the law here: Winston-Salem Park Ordinance.
Specific problems include deliberate over-reaching by the City Council under Sec. 38-10 (a) (1): "Athletic facility means a building, structure or place including a walking trail, greenway and body of water such as a lake for engaging in sporting events, recreational activities, fitness or physical training".
They plan to designate not only greenways and walking trails (both impermissible) but even whole lakes as "athletic facilities".
Under (a) (2): "Playground means a piece of land used for and usually equipped with facilities for recreation especially by children including the adjoining area and shelter used by children for respite, eating and playing sedentary games."
Since when are "sedentary games" and areas for eating "athletic facilities"?
Under subsection (d), they cite a long list of state parks allegedly containing "recreational facilities." Under the statute, they need to specifically list each of the "recreational facilities" where concealed carry is banned — again, a violation of state law!
IMMEDIATE ACTION REQUIRED:
Contact the Mayor and City Councilors of Winston-Salem, NC. If you have already emailed, contact them again!
Cut and paste email list: [email protected], [email protected], [email protected], [email protected], [email protected], [email protected], [email protected], [email protected], [email protected]
Deliver This Message
City of Winston-Salem Representatives,

It is clear from your November 21st meeting that your City Attorney rewrote city ordinances not to comply with state law (HB 650, Castle Doctrine and Concealed Carry Permitted in Parks), but to take every opportunity to "not comply" with this important freedom-promoting new legislation.

The predictable result is an intentionally over-reaching ordinance that is in clear violation of state law.

You want to ban legal carry on greenways, walking trails, and lakes, none of which can reasonably be described as "athletic facilities". If you attempt such a ban you will violate state law and subject your city to the consequences.

Even more outrageous is your intention to ban within areas intended for eating and playing sedentary games. Considering these areas as "athletic facilities" is absurd.

Your ordinance is illegal, irrational, unjustifiable and a clear example of disrespect for both state law and the Constitutional rights of free Americans.

It must be rescinded immediately.

I will be following progress through Grass Roots North Carolina.

Sincerely,

A concerned NC voter
GRNC is preparing to take appropriate legal action and needs to identify local plaintiffs
Plaintiffs are currently needed for actions within Winston-Salem, Kernersville, Greenville and Smithfield. Please contact [email protected]
Other municipalities may be added.
Everyone should carefully monitor municipal ordinances, particularly those recently enacted.
Any restrictions beyond "a playground, an athletic field, a swimming pool, or an athletic facility" should be immediately reported to [email protected]
About:
Grass Roots North Carolina/Forum for Firearms Education is a non-profit, all volunteer organization devoted to educating the public about trends which abridge the freedoms guaranteed by the Bill of Rights, and engaging in grass roots activism to preserve those freedoms. Formed in 1994 to conduct a highly successful rally for the Second Amendment, GRNC has gone on to conduct projects like "Remember in November: A Gun Owner's Guide to Voting," bringing concealed carry to North Carolina. Visit:www.grnc.org