Miranda Leek's Arrow Points up as London Olympics Approach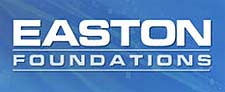 Newberry, FL –-(Ammoland.com)- Miranda Leek, an 18-year old addition to the veteran women's U.S. Olympic Archery Team, is among the competitors leading the charge towards the 2012 Olympic Games to be held in London.
There is a sense of optimism at the 2011 Pan Am Games that has been missing around the U.S. Women's camp in past years.
A look at Leek's development into a standout archer is one reason why hope is so robust on the road to the 2012 Olympics.
Leek was immersed in the sport at the age of 5 when her dad, Scott Leek, took her along to the archery shop, placed a recurve in her hand, gave the basic instructions and let her shoot – planting the seeds that would eventually blossom into her current standing as the second ranked woman archer in the country.
It wasn't long before the father- daughter target shoots turned into a competitive hobby.
"My dad decided to get me a compound bow, and just for something fun to do he started to take me to local competitions, which we both really enjoyed," Leek says. "I discovered my competitive side, had lots of fun meeting others with similar interests and making friends. Things just took off from there, one step at a time."
Leek's transition from a compound bow to an Olympic-style recurve came at age 12.
"I decided to switch for two reasons," she says. "There would be a lot more competition in the Olympic-style recurve class than in my class of compound fingers, and the recurve was something else entirely. It looked majestic, and I was fascinated by the equipment and how people shot them."
Although enthralled with the charm of the recurve, change did not come without challenges. "Both my dad and I didn't really know how to shoot a recurve. We were both compound archers and we didn't have a solid understanding of what recurve form would look like. We only had ideas."
Fortunately, professional archery coach Terry Wunderle and his son Vic, an Olympic archer himself, took Leek under their wings and were her first coaches. They provided the direction she needed to get started and involved in the Olympic-recurve scene.
Their efforts paid off. Leek shined in national youth competitions and was selected to the USA Archery's Junior Dream Team in 2007, at the age of 14. Here, she was coached by Kisik Lee, who is still her coach today as the National Head Coach of the U.S. Olympic Archery Training Program.
"Coach Lee is really good at catching the little things," Leek says. "It's because of my relationship with him that I've been able to travel on junior teams and be introduced to what it's like to compete internationally. He has been a big part of taking me to the big leagues."
This stable of coaches has been anchored by Leek's Father's support and training. Scott Leek has been his daughter's primary supporter and personal coach, from the day he first put a bow in her hand and every step of the way to where she is now. Scott, a shooter since childhood, has a firm understanding of the sport and passed that along to his daughter. "I definitely wouldn't be where I am today if it weren't for his understanding of Coach Lee's technique and his ability to teach me." Leek says.
But no amount of coaching can replace an individual's drive and motivation to become an Olympic athlete. Hard work is the basis for keeping Leek's physical and mental skills up to par.
To train, she shoots six days a week, firing over a hundred arrows each day. In addition, she hits the gym to work on cardio and core training. If this wasn't rigorous enough, she says she looks forward to stepping up the workload in the next year.
With a strong body comes a strong mind and Leek has also focused on this aspect of the sport.
"I think every archer will agree that archery is definitely more mental than it is physical," she says. "It's very important to remain objective and positive while shooting, and always think of what you want to happen. It's never over until it's absolutely done; keep fighting."
After the Olympics Leek looks forward to beginning the college selection process and finding a school that will embrace her talents of archery and a desire to major in biology.
When the London games are in the rearview mirror, Leek hopes to brush off the dust on her compound bow and shoot some field archery and enjoy her other hobbies of playing the piano and spending time with her family, friends and dogs.
But before she starts a normal college life, Leek is focused on winning the gold medal at the London games. Her performance at the Pan Am Games takes her one step closer to that goal.
Leek broke the Pan Am Games and Star FITA record with a score of 338 in the thirty-six arrow from 70 meters event. It is another promising result for Leek and her team.
In the last year, Leek and Team U.S. garnered a team silver at the second stage of the Archery World Cup, a mixed team gold at the third stage of the Archery World Cup, a gold at the 2011 SoCal Showdown (a US Archery Team Qualifier Series Event), and a second place finish in the U.S. Olympic Team Trials – First Nomination Shoot.
There is a sense of excitement in the American camp of women archers. It is one different from the hope of past years, where teams with undeniable talent fell short in performance. A large part of this excitement comes from Leek's arrival on the Olympic scene.
For more information on the Easton Foundations please visit http://www.esdf.org/