New Jersey 2010 Black Bear Harvest Data
A 496lb eleven year old bear tops the list.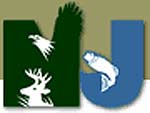 Trenton, NJ –-(Ammoland.com)- The 2010 Black Bear Hunting Season, held December 6-11, 2010 resulted in a total legal harvest of 592 black bears.
The season was held concurrently with the 6-Day Firearm Deer Season and was open in the area north of Rt. I-78 and west of Rt. I-287.
Hunters were required to check all harvested bears at check stations staffed by Division of Fish and Wildlife personnel. Data, including sex, weight and size were collected, and a tooth was extracted for aging by Matson's Lab, a wildlife laboratory offering cementum (tooth) aging.
The document linked below provides information on harvested bears. The bears are listed according to the number on the Possession Seal attached to each bear's ear at the check station. The seal numbers are listed numerically, preceded by the letter "B" in the seal number which signifies the color of the seal (blue) for the 2010 season.
Several of the listed animals currently do not have ages associated with them. These teeth may have failed to provide sufficient age information or are still at our lab being analyzed.
The table will be updated as we receive any new age data from Matson's Lab. Some animals also do not have their weight listed for one of a variety of reasons; "n/a" indicates the data is not available.
2010 Black Bear Harvest Data (pdf, 27kb)
For more information on the black bear hunting season in New Jersey, visit the Black Bear Season Information page; for additional information on black bears in the state, visit the Know the Bear Facts page.