New Jersey Small Game Season Opens Saturday November 12 2011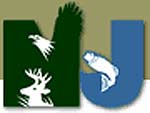 Trenton, NJ –-(Ammoland.com)- The NJDEP Division of Fish and Wildlife reminds hunters that the 2011-12 small game firearm seasons for pheasant, chukar, ruffed grouse (south of Route 70) and woodcock (south of Route 70) open at 8:00 AM on Saturday, November 12.
Small game seasons for several other species have already opened.
Hunters should review current regulations, season exceptions and bag limits in the 2011-12 Hunting and Trapping Digest (specifically page 65 – http://www.njfishandwildlife.com/dighnt11.htm ) for information regarding the specific season(s) they wish to hunt.
Firearm hunting is prohibited November 11 on state Wildlife Management Areas designated as Pheasant and Quail Stamp Areas to allow for stocking (except in tidal marshes open to an on-going waterfowl season).
For more information on the upcoming season, visit www.njfishandwildlife.com/news/2011/smgame11.htm on the division's website