Open Fields Cuts by Washington Condemned by Sportsmen
Funding for the Voluntary Public Access and Habitat Incentive Program, key to providing access to privately owned lands and waters, eliminated completely in new funding bill.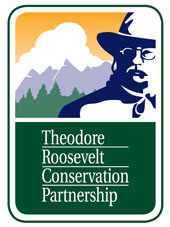 WASHINGTON –-(Ammoland.com)- Sportsmen-conservationists today condemned a federal decision to defund a keystone land conservation program, the Voluntary Public Access and Habitat Incentive Program, also known as Open Fields, that facilitates responsive private lands management practices and public access for activities such as hunting and angling, the Theodore Roosevelt Conservation Partnership announced.
"While the necessity of reducing federal spending is inarguable, the truth is that Farm Bill conservation programs like VPA-HIP are critical to the more than $95 billion in economic activity annually contributed by hunting and angling," said Jennifer Mock Schaeffer, Farm Bill coordinator for the Association of Fish & Wildlife Agencies.

"We are deeply disappointed by the shortsighted decision to completely eliminate fiscal year 2012 funding for VPA-HIP, which can help stabilize an economy already taxed to the point of collapse."
The fiscal year 2012 "minibus" conference report, unveiled on Monday by House and Senate appropriators, would fund the U.S. Department of Agriculture along with a range of other federal entities.
In addition to VPA-HIP, numerous Farm Bill conservation programs face drastic cuts:
· Wildlife Habitat Incentive Program cut by $35 million;
· Wetlands Reserve Program cut by approximately $200 million;
· Grasslands Reserve Program cut by approximately $30 million;
· Environmental Quality Incentives Program cut by $350 million.
"Dedicated and ongoing work by the sportsman-conservation community has been instrumental in bolstering Farm Bill programs that play a key role in conserving privately owned lands and waters," said Steve Moyer, vice president of government relations for Trout Unlimited.

"Programs such as Open Fields, which address the paramount issue of public access to these areas, help perpetuate our outdoor traditions, along with the significant economic boost they provide rural communities all across the country."
A vital part of U.S. private-lands conservation, the Farm Bill has helped conserve and enhance millions of acres of fish and wildlife habitat and the hunting and fishing opportunities they provide. VPA-HIP, which incentivizes owners and operators of privately held farm, ranch and forest lands to provide public access to their lands for wildlife-dependent activities such as hunting and fishing, was included in the 2008 Farm Bill for the first time in large part due to the efforts of the TRCP and its partner groups.
"Loss of access is the No. 1 reason hunters and anglers stop pursuing the traditions we enjoy," said Steve Kline, director of the TRCP Center for Agricultural and Private Lands.

"For a program like VPA-HIP to be eliminated in the rush to cut spending means Congress will be turning 'Open for Hunting' signs into 'Posted: No Trespassing' signs all across the country, with real impacts on local economies."
The TRCP's farm policy work is guided by the Agriculture and Wildlife Working Group, composed of representatives from the nation's leading sportsmen's groups and formed by the TRCP to provide recommendations to Congress and the administration on Farm Bill conservation programs critical to private lands conservation and hunting and angling.
Learn more about the TRCP's agricultural and private lands conservation work.
Inspired by the legacy of Theodore Roosevelt, the TRCP is a coalition of organizations and grassroots partners working together to preserve the traditions of hunting and fishing.