Pennsylvania Game Commission Posts Deer Aging Video On Youtube Account
Agency also offers free tools to estimate deer age and weight. Video Follows.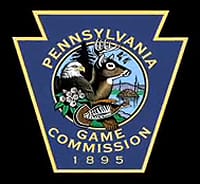 HARRISBURG, PA –-(Ammoland.com)- Two things many hunters want to know about almost any deer they take are its age and weight. The Pennsylvania Game Commission, through its website, is offering some free tools to guide hunters in determining their deer's age and weight.
To help hunters learn how Game Commission biologists determine the age of a white-tailed deer, the agency has posted a link to a seven-minute and 38-second video on its "YouTube" account demonstrating the technique used to identify deer that are six months old, 18 months old and 30 months old or older.
To view the video, go to the Game Commission's website (www.pgc.state.pa.us) and click on the "YouTube" icon in the upper right-hand column of the homepage, then select the link to "Deer Aging.mov."
"Looking at the teeth is the best method of aging a white-tailed deer," said Dr. Christopher Rosenberry, Game Commission Deer and Elk Management Section supervisor. "Antler points and amount of gray on the muzzle are not reliable methods of aging deer."
In partnership with the Pennsylvania State University Department of Dairy and Animal Science, the Game Commission also posted a deer weight estimating chart in its "White-Tailed Deer" section. To find this chart, go to the agency's website (www.pgc.state.pa.us), click on the "White-Tailed Deer" icon in the center of the homepage and select "Deer Weight Chart" in the "Deer Hunting" section.
By knowing the girth of the deer's chest, which is measured in inches just behind the front legs, the chart will help hunters estimate a deer's live weight and field dressed weight, as well as the weight of edible boneless meat. For example, a deer with a girth of 35 inches at the chest would have an estimated live weight of 126 pounds, an estimated field-dressed weight of 99 pounds and yield around 57 pounds of edible venison.
The agency also sells a deer weight tape, for 94 cents, which includes markings to enable a hunter to estimate these weights in the field. The tape includes a depiction of where to place the tape around a deer's chest, as well as measurements that enables a hunter to convert that measurement in inches into estimated live weight, field-dressed weight and edible boneless meat.
To purchase the tape, go to the Game Commission's website (www.pgc.state.pa.us) and click on "General Store" in the menu bar at the top of the page, then choose "Visit the Outdoor Shop," choose "Merchandise" from the banner, select "Misc. Items" in the left-hand column and scroll down to click on "Deer Weight Tape."