Sierra Bullet 30 Caliber (.308 diameter) 125 grain HP MatchKing
(Part # 2121)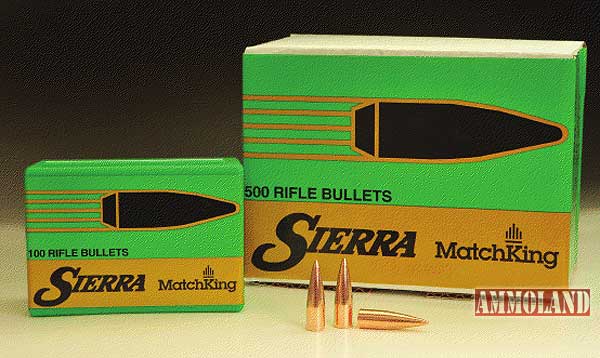 Sedalia, MO –-(Ammoland.com)- Sierra is pleased to introduce the newest member of our MatchKing line; the 30 caliber 125 grain HP MatchKing.
This uniquely designed flat based bullet was designed in conjunction with AAC (Advanced Armament Corporation) and Remington Arms for the new .300 AAC Blackout cartridge designed for the AR platform. This bullet has also proven to be exceptionally accurate in bolt action rifles and other .30 caliber AR chamberings.
The jacket was specifically designed to handle velocities ranging up through common .30 caliber midlevel cartridges. The #2121 will be available for sale in Jan 2012.
About:
For over 60 years Sierra Bullets has been dedicated to the manufacture of the most accurate bullets in the world. This commitment to performance has established a "Tradition of Precision" for which Sierra is known throughout the world. Visit: www.sierrabullets.com