Swarovski Optik North America Announces Universal Tripod Adapter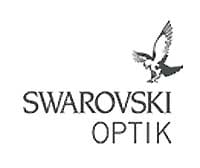 Rhode Island –-(Ammoland.com)- SWAROVSKI OPTIK NORTH AMERICA announces their new Universal Tripod Adapter (UTA). The UTA allows the user to hold any binocular perfectly steady on a tripod mount.
This specially engineered adapter is designed to fit all SWAROVSKI OPTIK EL and SLC binoculars.
The universal shoe is able to fit directly into SWAROVSKI OPTIK tripods heads, and with the use of a screw thread it is able to fit other tripod plates, window mounts, and hide clamps.
Constructed to be light-weight and compact, this adapter provides a stable base and sloped supporting beams for binoculars to rest on and provide additional lateral stability.
The slip-resistant surface along with the strong band that stretches across the binoculars ensures the binoculars stay firmly in place.
The band that holds the binoculars in place is constructed from a similar material to the binocular armoring.
Rob Lancellotti, Public Relations Associate at SWAROVSKI OPTIK NORTH AMERICA says, "The UTA is a simple, rugged binocular accessory that can be used with any full size SWAROVSKI OPTIK binocular.

The flat, lightweight design is easy to pack, and aids in keeping a binocular steady and is especially useful for observation."
SWAROVSKI OPTIK NORTH AMERICA LTD
2 Slater Road, Cranston, Rhode Island 02920
Tel. 800-426-3089 x2957, Fax. 877-287-8517
WWW.SWAROVSKIOPTIK.COM