Tennessee Guns International's TGI-FPK, 7.62x54R
Review by Don Davis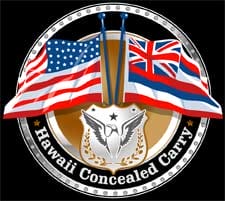 Hawaii ––(Ammoland.com)-Recently, I ran across an FPK (Dragunov-style) Sniper Rifle, 7.62x54R by Tennessee Guns International at a gun show in Florida.
These are built using new US manufactured Nodak Spud PSL/FPK square-backed receiver with riveted, gusseted re-enforcement plate that facilitates a US MADE Ironwood Designsstandard AK-47 butt stock and pistol grip (instead of the short PSL comb stock).
A refinished "category 1″ Romanian PSL parts kit and Excellent condition Romanian chrome-lined barrel, original Romanian pinned flash hider, TAPCO G2 Trigger kit, one 10rd mag and sling round out the usual offering. Note that this incarnation does not include a scope, like many of the PSL's that are offered in the U.S.
Assembly
The barrel is 24″ which is right between the 28″ M91/30 and the 20″ M44 Mosin-Nagants that were more or less the original rifles designed to shoot 7.62x54R. The fact that the receiver is squared-off and lugged to take a regular AK stock means that any AK stock/grip will work. The original Romanian PSL receivers and stocks never inspired a lot of aftermarket choices. Since the original PSL receivers are illegal, per BATFE Royal Decree, the importers use a U.S.-manufactured copy that doesn't have the 3rd axis safety sear that BATFE is so hysterical about, and ship it to Romania to be reassembled with a "demilled" PSL – in other words, all parts from an original PSL are transferred to the U.S. receiver. In this case, the opportunity to use a modified receiver design that is more AK-like offers a good deal more versatility.
Nodak Spud only made these receivers for TGI for about a year or so. TGI was assembling them from "PSL-kits" – basically by importing all the parts except for the receiver, and then upgrading the trigger group and furniture. Now, TGI is back to just selling imported kits and Romanian assembled PSL's with US-made PSL recievers again; they no longer build this custom version in-house. I found this one sleeping at a show for less than any price I've seen on the web. I've seen a few FPK's and PSL's for sale on Gunbroker, albeit at retail prices.
Purpose-built
In the case of the PSL/PSL-54C/ROMAK III/SSG-97/FPK/FPK-"Dragunov" variants, they are not really a "sniper rifle" in the sense that Americans usually think of, i.e., the Marine Scout Sniper-type role. It's intended for more of a squad-based "Designated Marksman" role. So, maybe not so much on the 1000-meter shots, but definitely will get out further than the 150 to 200 meters of an AK-47 or SKS in 7.62×39 – and even at those shorter ranges, more accurate and hard-hitting. At the same time, those in the market for this type of weapon should note that nothing figures more heavily into desperate, defensive warfare (civil defense scenario) than logistics. I've got a Browning BAR with a BOSS in 7mm Magnum that is REALLY NICE, but when ammo starts running short and the jackboots are rolling up on you in force, it's a good idea to have something that will shoot what's available (and what you can get A LOT OF on the cheap), and do it rather well.
Ammunition
Now, with some of the surplus steel core and commercial stuff I have, it does pretty well out to reasonable hunting ranges and somewhat beyond, say, 500 yards or so, since that's about as far as any rifle range I've ever had access to will facilitate. The only one close to me here will only offer 100 meters, so this is a constraint on this particular review. I'd also like to get some 7N1 to see if it really shoots that much better, but of course, it's much more expensive than the cheaper surplus steel-core Russian and Bulgarian stuff that you can get now for about $140.00 per 880-round case, plus shipping.
In Russia, Barnaul and Novosibirsk currently produce several types of specialty ammo such as armor piercing, tracer, sniper, and the ST-M2 steel core light ball, bringing this cartridge into its third century of military use. They also, along with Tula, Ulyanov, and Klimov, continue to produce 7.62x54R for the commercial market. In Yugoslavia, Privi Partizan and Wolf Gold are their branded military export production. Igman is produced in Bosnia-Herzegovina and there's also the Sellier&Bellot/Winchester sporting cartridges, so it's not going to get scarce anytime soon.
Thinking again about this weapon in logistical terms, a few years ago when the shorter 7.62×39 was available for less than half what it costs now, a lot of people were buying up surplus SKS rifles to shoot on the cheap, but think about this now:
Russian SKS costs about $300.00 (up from $125.00 ten years ago, for a good one)
FPK or PSL costs about $700.00
7.62×39, 1000 rnd case = $199.99 (20 cents/round) (up from $99.99 ten years ago)
7.62x54R, 880 rnd case = $139.98 (16 cents/round)
So, at 10,000 rounds, cost of ammo + gun breaks even at about $2300.00 total cost for each of these solutions. Anything over 10,000 rounds, 7.62x54R gets cheaper, with the added value of greater power and accuracy at range. Of course, you've got to determine your own stockpile goals, and three Mosin-Nagants at about $100.00 each can do a fine job of filling out a fire team for a fraction of what 4 guys toting AR-15 variants would cost.
Now, there's not much choice for semi-autos in 7.62x54R. These Romanian PSL variants are about the cheapest. A real Soviet Dragunov SVD is now a collector piece that can run up to five grand. SVT-38′s and SVT-40′s are so rare, it would take a lot of legwork to locate one, much less happen across the right price – but of course I'm still looking…
At the range…Shooting the TGI-FPK
Shooting at 100 meters on the combat setting, I was 4 inches low and 2.5 inches left. I forgot my SKS windage tool (dammit) but it wasn't far off, really, and half of that may well have been shooter-induced… After setting the rear sight up at 100m, I turned in the 10 round group shown, which I'll call an avg. 1 inch low and 1 inch left. Again, that could just be my hold with iron sights at the end of a HOT day on the range, looking through shooting glasses… It's not MOA, but certainly combat-effective and accurate as any battle rifle shooting surplus steel core I've ever seen.
The FPK fed like a dream, no jams or stovepipes, and that muzzle break takes just enough edge off the recoil. It's more like a hard shove, as opposed to the full swing of a ball peen hammer hitting you in the shoulder pocket that my Mosin-Nagants remind me of with this same ammo. I popped off a few 10 round mags for as fast as I could pull the trigger, offhand for suppressive fire, and kicked up a hell of a dirt cloud, too. Fun, fun!!! Now, it's a chunk to carry around, so maybe it's not quite as nifty as a carbine like the SKS, but for these ammo prices and the extra firepower downrange, it's worth the extra weight. It is what it is, and it's not a carbine.
It's a semi-auto RIFLE that is no joke, and I can shoot a hell of a lot more with this for the money than I can with the only comparable weapon I own, which is an M-1 Garand.
About Hawaii Concealed Carry:
Hawaii Concealed Carry is a single-issue group formed with the mission to promote the restoration of Second Amendment rights contained within the constitution, the right of the people to keep and bear arms. We are a non-partisan group; our only care being, whether people support the right of self-defense and defense of others. Our philosophy is that through responsible use, education, communication, and understanding we can promote a safer environment for Hawaii residents, while reducing crime, and supporting our fundamental constitutional rights. Visit: www.hawaiiccw.com