Delta Waterfowl's Top Ten Tips for Introducing Kids to Waterfowl Hunting
'You Can't Start'em Too Early'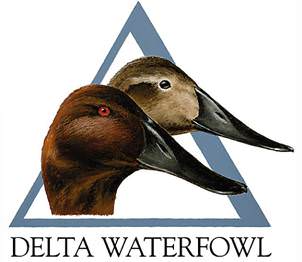 WINNIPEG, Manitoba –-(Ammoland.com)- Delta Waterfowl President Rob Olson has a message for adults thinking about introducing kids to waterfowl hunting: Just do it.
"I really believe you can't start'em too early," said Olson, who hunted ducks and geese with his father well before he was old enough to pull the trigger.

"One important thing we've learned with our First Hunt program is that hunting participation soars in families where parents hunt. The more you can nurture the culture when they're young, the more likely you'll have a kid who hunts over their lifetime."
Olson recently took his son Benjamin, 4, and nephews Petey, 8, and Joey, 6, to Delta Marsh in Manitoba to hunt ducks. "They had an absolute blast, and we didn't even shoot at a single bird," said Olson. "In many jurisdictions across North America, there are age restrictions on when kids can start hunting waterfowl. Restrictions or not, there is nothing stopping you from bringing the little ones along for a hunt. My advice is to just do it. You can't imagine how rewarding the experience will be—for you and the kids."
Here are ten tips Olson recommends considering when you bring youngsters into the field:
Keep it short. "It's like training a young Lab—short is always best," said Olson.
Pick the right day—this isn't the time for a tough, cold day in the marsh.
Make it fun. "Keep the focus on the kids and make sure the experience is fun and upbeat," said Olson. "Bring a football in case the birds don't cooperate."
Start teaching some basic skills, but concentrate on safety.
Bring lots of calls, and let the kids blow them as much as they want. The outing isn't about bagging birds. "Bring some ear plugs too, because it's probably going to get loud," Olson said.
Bring lots of snacks. "Kids always want something to eat," said Olson.
Bring a dip net. Yes, a dip net. "If the birds aren't flying, switch it up to a frog or water bug hunt. It doesn't matter to them."
Take a lot of photos. They are certain to become family heirlooms.
Bring a change of clothes because your kids are likely to get wet.
Get your kids to help clean the birds, and eat them that same day. "If you do, they'll get hooked on eating game," said Olson.
Editor's note: Click here for more information about Delta Waterfowl's First Hunt Program
About:Delta Waterfowl provides knowledge, leaders and science-based solutions that efficiently conserve waterfowl and secure the future for waterfowl hunting. Visit: www.deltawaterfowl.org