Wisconsin Deer Hunter Wildlife Survey – Share Your Observations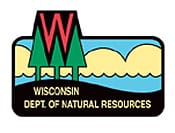 MADISON, WI –-(Ammoland.com)- The 2011 gun deer season opener is just days away! Please consider helping the Wisconsin Department of Natural Resources by reporting your deer hunting activity, even if no deer or other wildlife were seen during your hunting trip(s).
This survey provides wildlife managers with information on deer sighting rates and the relative abundance of deer and other wildlife in the state.
To enter your observations, click here. Have an enjoyable and successful hunt!
Preliminary Deer Hunter Wildlife Survey Results: September 17-November 14
A total of 575 Wisconsin deer hunters have reported 2,365 hunting trips via the online survey.
192 individuals have also supplied an email address to have a summary of their observations e-mailed to them at the end of the survey period.
Trips were reported from 71 of 72 counties in the state, and in 113 of 139 deer management units. DMU 64 has the greatest number of observations (109), followed by DMU 53 with 100 observations. Hunters reported spending 8,889 observation hours in the field, and averaged 3.8 hours per trip. Most trips and observation hours occurred in the Southern Farmland followed by the Northern Forest, the Eastern Farmland, the Western Farmland and lastly the Central Forest region.
Deer hunters have reported 1,154 bucks, 1,721 does, 1,193 fawns, and 458 unknowns. Statewide, hunters averaged 0.51 deer seen per hour. Deer seen per hour varied between regions with the high being the Eastern Farmland averaging 0.61 deer per hour and the low being the Central Forest averaging 0.30 deer per hour. The Western Farmland and the Southern Farmland both reported 0.57 deer per hour. Hunters in the Northern Forest saw 0.42 deer per hour.
The most frequently observed species other than deer were turkeys. Hunter sightings varied greatly by regions, with most sightings occurring in Wisconsin's primary turkey range, the farmland and central forest regions. The next most frequently seen animal was ruffed grouse.
Please continue to enter your observations by clicking here.
Questions about the Wisconsin Deer Hunter Wildlife Survey, accessing the tally sheet, reporting your observation, or the results of the survey, can be referred to Brian Dhuey or Jes Rees.