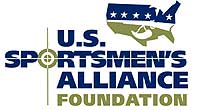 Columbus, OH –-(Ammoland.com)- From a group that's well known for filing lawsuits comes another stunt to grab attention—and possibly cause other serious long-term problems.
The Center for Biological Diversity (CBD) is offering a $500 reward for anyone who documents the existence of the South Florida rainbow snake.
Just last month, the U.S. Fish and Wildlife Service declared the snake extinct. The CBD is now claiming that the snake may still exist. The group wants to find evidence of the snake and have it listed under the Endangered Species Act.
In case you are wondering how this might affect hunting, trapping, and fishing, having the snake listed as an endangered species instead of extinct could possibly allow the CBD to go to court and ask for severe restrictions on things like recreation and development in areas where the snake might be found. One extreme result could be bans on hunting, fishing, and trapping or closures for sportsmen's access in these areas.
Similar closings of vast areas of land occurred when an ivory-billed woodpecker —another critically endangered or possibly extinct species— was reportedly found in Arkansas a few years back.
The South Florida rainbow snake was one of the more than 300 species that the CBD wants protected under federal programs.
These large, rampant CBD petitions waste large sums of taxpayer dollars and cause great drains on USFWS manpower and resources.
Full details on the CBD snake promotion are at https://tiny.cc/0jag7
About:
The U.S. Sportsmen's Alliance is a national association of sportsmen and sportsmen's organizations that protects the rights of hunters, anglers and trappers in the courts, legislatures, at the ballot, in Congress and through public education programs. Visit www.ussportsmen.org.