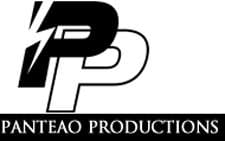 Columbia, SC –-(Ammoland.com)- Panteao Productions introduces a new DVD in the Panteao Documentary series of videos called 2011 IDPA World Championship.
Panteao announces a new video from Paul Howe. As a follow up to the Tac Pistol Operator and Tac Rifle Operator videos, we bring you back to the CSAT (Combat Shooting and Tactics) training facility in Nacogdoches, TX for Advanced Tac Pistol/Rifle Operator.
In this installment, Paul takes you to the next level of your one-on-one training with him. You will review working with barricades, using vehicles as cover, dealing with full and partially exposed targets, the hallway pie, masking targets, and more.
You'll also review the 100-7 Drill, the Line Drill, and the 25-Yard Diagnostics.
The DVD is expected to start shipping on January 10th. Panteao website subscribers will be able to watch the video online by the 10thas well. DVD orders are being accepted on Amazon and the Panteao website now.
Visit the Panteao website at www.makeready.tv
About Panteao Productions
Panteao Productions is a video production company that produces instructional videos from the top firearms instructors in the world. For more information about Panteao, visit www.panteaoproductions.com. You can follow Panteao on Twitter and find us on Facebook.