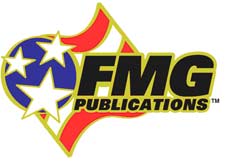 San Diego, Calif. –-(Ammoland.com)- The January/February issue of American COP Magazine features new gear, how to keep yourself safe and answers some ethical questions faced on the job.
In "Carry Options: Choosing the Right Rig," editor Suzi Huntington speaks to the many and varied options officers, whether uniformed or not, have to carry their chosen firearms. She writes about some of the pros—and cons—of different rigs.

Whatever you choose, Suzi stresses, "any time you change holsters, you must practice, practice, and practice some more. Never simply slap on a new holster and hit the field."
Lt. John Morrison, SDPD Ret. explains that just having a good night vision or light-intensifying scope/thermal gear is not enough. Often times, this leaves officers with a bright blob, or an image that's too fuzzy to make out any detail. In "Good Glass and Night Vision: Not An 'Either/Or' Proposition," Morrison explains that adding "day optics" can provide enough detail for gross facial identification, and goes over some of the best solutions in both glass optics and night vision.
The majority of cops currently experience, or have a history of, low back and shoulder pain, headaches and a variety of other aches and pains. In "The Fab 5: Fix Your Weak Links," Dr. Ryan Ford writes of five exercises to help alleviate some of the most common aches, so officers can focus on fighting bad guys, and not their own bodies.
Sometimes officers are faced with ethical or illegal activity, which can go all the way to the top of a police agency. "Problems at the Top" details Jerry Boyd's advice for those who find themselves in these kinds of delicate situations.
This month's Gun of the Month giveaway is Brownells' Patrol Rifle Upper Receiver Package. Brownells recently launched their LE division, and now offers a lineup of "all things cop." The Patrol Rifle Upper Receiver Package includes everything needed to upgrade an AR-15/M16 patrol rifle and patrol gear.
American COP Magazine's all-digital edition is reaching more readers than ever. It includes a number of bonus features, including expanded content, hotlinks and search options. To sign up for a free digital subscription, visit www.americancopmagazine.com/digital-editions.
For more information and to read the January/February issue, visit www.americancopmagazine.com.