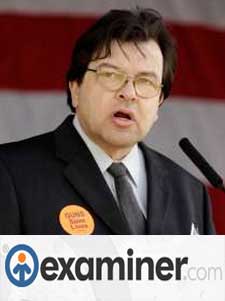 USA –-(Ammoland.com)- "On February 2, 2011, at approximately 1500 hours, ATF Special Agent Gary Styers was contacted telephonically by Robert Donovan and Brian Downey, representing United States Senator Chuck Grassley and the Senate Judiciary Committee," a pdf file of an ATF memorandum posted on Dec. 14 on the Senate Judiciary Committee website begins.
As usual, the "Authorized Journalists," those with "professional" reporters, and staffs, and budgets, and insider access, connections, T&E accounts, etc., have not made the memorandum available to their readers and viewers.
And, as has happened so many times since the reporting on "Project Gunwalker" began (with very little notice and much resistance) almost a year ago, Mike Vanderboegh of Sipsey Street Irregulars and Gun Rights Examiner continue to beat them to the punch.
Continue reading on Examiner.com https://www.examiner.com/gun-rights-in-national/bloggers-continue-to-beat-media-at-their-own-game-on-gunwalker
About David Codrea:
David Codrea is a long-time gun rights advocate who defiantly challenges the folly of citizen disarmament. He is a field editor for GUNS Magazine, and a blogger at The War on Guns: Notes from the Resistance. Read more at www.examiner.com/gun-rights-in-national/david-codrea