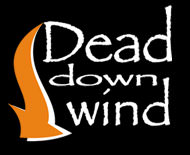 Pleasant Valley, MO –-(Ammoland.com)- Dead Down Wind products set the standard for scent elimination and odorless performance, and the newest products for 2012 take innovation to a whole new level.
Dead Down Wind is excited to introduce a number of new items that are sure to increase your level of hunting success this year.
DeadDownWind-4 OZ Odorless 3D Broad Spectrum Sunscreen
The new 4 OZ Odorless 3D Broad Spectrum Sunscreen is the only scent-free sunscreen on the market. You spend much of your time outdoors, but the sun can wreak havoc on your skin. This sunscreen helps protect your skin from both UVA and UVB rays, which can cause skin cancer and premature signs of aging. This SPF 20 sunscreen (pending FDA regulations) is ideal for hunters, boaters, campers or anyone who enjoys any other outdoors activity.
DeadDownWind-8 oz. Odorless Hand & Body Lotion
The new 8 oz. Odorless Hand & Body Lotion nourishes the skin using medicating ingredients without any oily, greasy chemical or fragrance residue. This lotion uses all natural ingredients to increase comfort and reduce skin dryness even in the harshest of weather conditions. And because healthy skin is less conducive to bacteria, the lotion helps prevent or inhibits odor development on the skin. The 8 oz. size is ideal for field use.
DeadDownWind-12 and 16 oz. Body and Hair Soap
The new 12 and 16 oz. Body and Hair Soap includes skin cleansing ESP™ technology that eliminates odor where it exists, on the skin and scalp. Starting off the day with the Body Hair Soap will allow you to begin your hunt in a zero-scent environment. This proven hair and body formula won't change or alter color-treated hair, and it won't dry out your hair leaving it scaly. The low suds/foaming formula is PH balanced for optimum results.
DeadDownWind-12 oz. Shampoo and Conditioner
The new 12 oz. Shampoo and Conditioner is the only product that is effective on long hair that conditions, moisturizes and eliminates tangles or dryness for both men and women. ESP technology eliminates odor and the formula will not change or alter color-treated hair. This shampoo and conditioner cleans, conditions and moisturizes hair for optimum protection and scent free performance.
SpeedStick Bow Wax
The new SpeedStick Bow Wax is perfect for bows, crossbows, firearms and much more. The SpeedStick lubricates, waterproofs and protects using a blend of all natural ingredients and Dead Down Wind's Totally Odorless Oil. This product is a must for every hunter's pocket. This product can be used for cleaning or storing a firearm for the season or in aiding the ease of arrow removal from targets. There are literally dozens of archery applications.
Grand Slam Box Kit
The new Grand Slam Box Kit is designed to make your hunt a more successful one. This kit includes everything you need to get started on a no-scent hunt, including 12.oz Field Spray, 12. Oz Laundry, 2 oz. Hand Sanitizer, 1 Pac-It Refill of Field Spray, 22 gm Checkmate Wind Checker, Bar Soap and Fleece Skull Cap. All products are biodegradable and have no harsh chemicals or biocides. These products are skin-safe unlike other scent-related products that contain chemicals.
Archery Kit
The new Archery Kit includes essential scent-prevention products that no hunter should do without. This lightweight and compact soft-sided hunting pouch contains 4.5 gm SpeedStick – Polymeric Odorless Wax, 2 oz. Totally Odorless Oil and one Pac-It Refill of Field Spray.
For more info on these and other Dead Down Wind products, check out www.deaddownwind.com.