Top Sniper Teams Win Horus HDMR and Kestrel Ballistics Weather Tracker with Horus ATrag Software.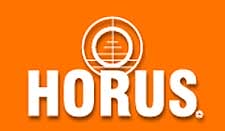 Fort Benning, GA. –-(Ammoland.com)- Horus Vision congratulates the winners of the 2011 International Sniper Competition at Fort Benning, GA.
The event gave some of the best shooters in the world a chance to compete. Teams tested diverse sniper skills including marksmanship, target detection, land navigation, reconnaissance and intelligence, stalking, and providing protection for ground troops, while enduring grueling physical circumstances.
This year's event spanned 72 continuous hours, from September 27 through September 29. Teams endured sleep-deprived nights during round-the-clock competition. The event is an intense experience, ranking among the toughest sniper events in the world.
Horus Vision was once again a Platinum Sponsor for the event. This year we contributed prizes for the winners including the HDMR 3.5-21×50 Riflescope (H59) and the Kestrel 4500 NV with Horus ATrag Ballistics.
Competitors included teams from the Army, Army National Guard, U.S. Army Reserve, U.S. Air Force, Pentagon Police, the San Diego Police Department and countries of Canada, Germany and Ireland. A total of 32 two-man teams from around the world competed in the event.
The top five winning teams were:
First place – Master Sgt. Kevin Owens and Sgt. 1st Class Terry Gower of B Company, 2nd Battalion, 3rd Special Forces Group.
Second place – Cpl. Michael Craven and Cpl. Lloyd Kenny of the Irish Defense Forces.
Third place – Sgt. 1st Class Tony Amerman and Sgt. 1st Class Andy Roy, B of Company, 2nd Battalion, 1st Special Warfare Training Group at Fort Bragg.
Fourth place – Staff Sgt. Jonathan Geib and Sgt. Jesse Wargolet, of Headquarters and Headquarters Company, 1st Battalion, 158th Infantry Regiment, 29th Brigade Combat Team at the Arizona National Guard.
Fifth place – Sgt. 1st Class Gabe Kessay and Sgt. 1st Class Chance Giannelli of D Company, 2nd Battalion, 1st Special Warfare Training Group at Fort Bragg.
Competition tries new format
For the first time in the event's history, teams were prohibited from competing with their own sniper rifles. Each team was given two M110 SASS weapons. Contestants had two days to shoot and familiarize themselves with their weapons before the competition.
http://www.soc.mil/UNS/Releases/2011/October/111006-01.html
http://kitup.military.com/2011/09/sniper-comp-dont-bring-your-guns.html
About:
Horus brings cutting-edge technology to long-range shooting to help you shoot farther with ultimate accuracy. Horus reticles, scopes, ballistics software and accessories offer a simpler solution for making fast, precise, bulls-eye hits consistently. Our easy-to-use reticle design and targeting software deliver dramatic improvements no matter what your skill level. Visit: www.horusvision.com