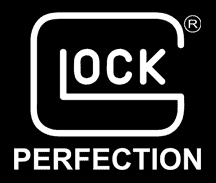 SMYRNA, Ga. –-(Ammoland.com)- GLOCK, Inc. has announced that they have been selected as the official Handgun for the 2012 SHOT Show Auction.
A one-of-a-kind, hand-engraved GLOCK 22 will be available to GLOCK collectors and firearm enthusiasts worldwide during the auction, scheduled to take place starting at 10:00PM on December 14th – January 20th, 2012.
The exclusive GLOCK, known within the company as the "GLOCK Statue of Liberty Gun," features an intricate, hand-engraved tribute to the United States and the Statue of Liberty. This theme was selected to recognize GLOCK's 25th Anniversary in the United States, which coincides with the 125th Anniversary of the Statue of Liberty.
"Often times, the misconception is that the limited edition pistols from GLOCK, such as the 'Statue of Liberty Gun' are hidden away in company vaults," stated GLOCK Vice President, Gary Fletcher.

"With the company celebrating 25 years in the United States, Mr. Glock wanted to give those who helped the company achieve that milestone of success an opportunity to own this one-of-a-kind piece."
In addition to ownership of the exclusive GLOCK pistol, the highest bidder for the 2012 SHOT Show handgun will also receive a hunting trip with GLOCK celebrity spokesperson, R. Lee "The Gunny" Ermey, and a framed drawing of the original GLOCK 17, signed by GLOCK President Gaston Glock.
The GLOCK will be released for auction on GunBroker.com, the world's largest internet auction site for sporting firearms and related equipment, official auction site of the National Sport Shooting Foundation (NSSF) and promotional partner of the Hunting Heritage Trust. Last year, more than 315,000 GunBroker users viewed the 2011 Shot Show Handgun on the popular internet auction site. As in recent years, bidding for the SHOT Show auction items will take place exclusively on GunBroker.com.
All proceeds from the auction of the "GLOCK Statue of Liberty Gun" will benefit programs to further America's hunting and shooting sports heritage.
About GLOCK, Inc.
GLOCK, Inc. is a leading global manufacturer of pistols and accessories. GLOCK's superior engineering has produced a pistol with only 34 parts and a rugged polymer-frame, providing industry-leading reliability shot after shot. GLOCK is renowned for its pistols which are safe, featuring three safeties; simple, offering a low number of components to provide reliability; and fast, with no encumbering parts to slow the speed to fire. This combination makes GLOCK pistols the first choice among consumers and law enforcement, with 65% of agencies nationwide choosing to carry GLOCK. Austrian-engineered, the company has manufacturing facilities in the United States and Austria. Based in Smyrna, Ga., GLOCK, Inc. is an advocate for our nation's law enforcement and military personnel, as well as all citizens' Second Amendment right to bear arms. For more information, please visit www.teamglock.com.