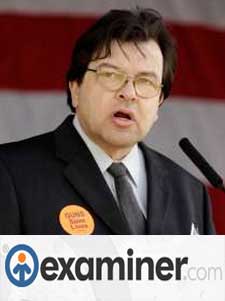 USA –-(Ammoland.com)- "Yesterday, we asked you to tell us what losing $40 per paycheck would mean to you and your family if the House doesn't pass the bipartisan payroll tax cut compromise by the end of this year," a December 21 email from The White House began.
"The response was truly overwhelming. Thousands of Americans have responded and we wanted to make sure you saw some of the responses that have poured in from across the country.
"If you haven't already, tell us what $40 means for you and your family, and see what it means for other Americans."
Sounds like a good idea, especially since, if he would just forego this latest in a series of luxury vacations the guy and his family never seems to be off of, Obama would be able to save $4 million at a time when so many ordinary working Americans are hurting, and refund $40 apiece to 100,000 taxpayers.
Continue reading on Examiner.com https://www.examiner.com/gun-rights-in-national/gun-owners-should-tell-white-house-what-they-would-do-with-40
About David Codrea:
David Codrea is a long-time gun rights advocate who defiantly challenges the folly of citizen disarmament. He is a field editor for GUNS Magazine, and a blogger at The War on Guns: Notes from the Resistance. Read more at www.examiner.com/gun-rights-in-national/david-codrea