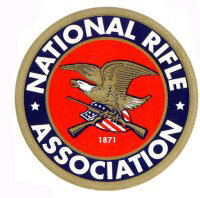 FAIRFAX, Va. –-(Ammoland.com)- Attorney General Eric Holder remains embroiled in controversy over the highly publicized and ill-fated "Operation Fast and Furious."
When we reported on this issue on December 9, 52 U.S. Representatives, two U.S. Senators, and multiple GOP Presidential candidates had called on Attorney General Eric Holder to resign as a result of the scandalous "Fast and Furious" operation.  As of this week, at least 90 congressmen have either signed Rep. Paul Gosar's (R-Ariz.) "no confidence" (in Holder) resolution or believe he should quit.
According to a December 20 article in The Daily Caller, Gosar's "no confidence" resolution alleges that Holder's actions have proven he is not "competent, trustworthy and beyond reproach," and that he has sought to "cover up" mistakes rather than cooperate with Congress "in disclosing the events and circumstances and transparently addressing the issues."
The article further notes that, including Gosar, there are 81 members of Congress who no longer trust Holder to continue to hold office, and 60 congressmen have now demanded that Holder resign.  Between the two lists, which don't perfectly overlap, there are now at least 90 members of the House who don't approve of Holder.
In addition to the 60 congressmen, two U.S. Senators, all of the top GOP presidential candidates and two sitting governors have demanded that Holder resign.
NRA has also called for Holder's resignation.  In fact, NRA-ILA has prepared a video that all freedom-loving Americans need to watch showing that Holder's actions prove he can't be trusted with the sanctity of our freedoms, the powers of his office, or the lives of our law enforcement officers.  To watch the video, please click here.
Please help spread the word and forward this video to family, friends and fellow gun owners.
To view a NRA News video of reporter Ginny Simone talking with Rep. Sensenbrenner about Holder's appearance before the House Judiciary Committee, please click here.
To view videos of Rep. Trey Gowdy (R-S.C.) questioning Holder before the House Judiciary Committee, please click here and here.
About:
Established in 1871, the National Rifle Association is America's oldest civil rights and sportsmen's group. Four million members strong, NRA continues its mission to uphold Second Amendment rights and to advocate enforcement of existing laws against violent offenders to reduce crime. The Association remains the nation's leader in firearm education and training for law-abiding gun owners, law enforcement and the military. Visit: www.nra.org