Michigan DNR Announces Grant Opportunity for Private Forest Landowners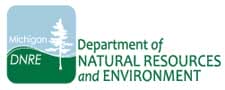 Michigan –-(Ammoland.com)- Do you own at least 12 acres of connected forest land?
Have you always wanted to better understand how to manage that land for timber, wildlife values, recreational activities or maybe a combination of all three?
Here is your opportunity to receive cost share assistance to develop a certified management plan for your private forest land.
The Michigan Department of Natural Resources' Forest Stewardship Program provides financial and technical assistance on Michigan's nonindustrial private forestlands. The program helps private landowners offset the initial costs of developing a management plan for their forested property. The landowner selects and hires a private consultant forester to aid in developing management goals and objectives, evaluate the property, and prepare a Forest Stewardship Plan. Landowners in the program pay approximately 50 percent of the cost of the plan development. The remaining 50 percent of the costs will be paid by the State directly to the contractor.
"Forest stewardship is the act of managing a forest so that it sustains health, vigor and ecosystem function for the future," says Shawna Meyer, DNR Forest Stewardship coordinator. "With over 8.4 million acres of privately owned forestland in Michigan, there is a lot we can do to ensure that our private forestlands are both profitable for the owners and managed for long-term sustainability. Once a landowner has a Stewardship Plan that opens the doors to other funding available to help implement the plan by cost-sharing management practices including planting trees or altering the land to benefit wildlife."
The process for having a Forest Stewardship Plan written is as follows:
Landowner selects a certified plan writer. A list can be found for your county at www.michigan.gov/foreststewardship.
Together the landowner and certified plan writer complete the appropriate forms and application.
Certified plan writer submits the application to DNR service forester for project eligibility approval.
Certified plan writer writes plan. The plan must include all information required by DNR.
Landowner reviews, signs and accepts plan.
Landowner pays certified plan writer (minimum of 50 percent of plan costs).
Certified plan writer submits plan to DNR service forester for review and approval.
DNR service forester reviews, approves or disapproves (note: plans will not be approved for payment if there are outstanding omissions of required components).
If approved, DNR service forester forwards to the DNR stewardship coordinator for reimbursement to consultant forester.
If the plan is not approved, the consultant and the landowner are advised so that corrections can be made to qualify the plan.
Certified plan writer is reimbursed in accordance with guidelines.
"This program is a win-win-win for everyone – our forestlands, the landowners and future generations," added Meyer.
For more information on connecting with a consultant forester and learning more about the program please contact Shawna Meyer, DNR Forest Stewardship coordinator, at 517-335-3355 or by email at [email protected]
The Michigan Department of Natural Resources is committed to the conservation, protection, management, use and enjoyment of the state's natural and cultural resources for current and future generations. For more information, go to www.michigan.gov/dnr.