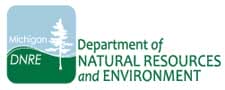 Michigan –-(Ammoland.com)- This holiday season honor friends or loved ones by making a donation to the Michigan Nongame Fish & Wildlife Fund in their name.
The recipient will be notified of the donation by receiving a beautiful certificate and a Living Resources patch featuring one of Michigan's unique nongame species.
A donation of $20 or more makes a difference for nongame fish and wildlife species in Michigan. Species that are endangered, threatened or considered rare in the state benefit from donations to this fund. A tax-deductible gift will help to restore rare species populations and also to keep common species common.
Since the Michigan Nongame Fish & Wildlife Fund was established in 1983, the program has had three main goals:
To restore populations of endangered and threatened species through management and protection.
To maintain present populations of animals and plants.
To promote appreciation and awareness of Michigan's nongame wildlife and endangered species through education and first-hand opportunities to experience wildlife.
Peregrine falcons, trumpeter swans, piping plovers, Kirtland's warblers, Mitchell's satyr butterflies, lake sturgeon and common terns are just a few of the hundreds of wildlife species that have benefited from projects supported through the Michigan Nongame Fish & Wildlife Fund. For more information on projects that have been supported by the Nongame Wildlife Fund visit www.michigan.gov/dnr.
The Michigan Nongame Fish & Wildlife Fund supports a network of more than 100 watchable wildlife sites throughout the state. These sites provide a variety of opportunities to view some of Michigan's most popular wildlife species. The watchable wildlife program also promotes teaching people how to responsibly photograph and view all forms of wildlife and plants.
Since its inception, the Michigan Nongame Fish & Wildlife Fund has raised more than $9.5 million in support of critical projects for nongame species, but the Michigan Nongame Fish & Wildlife Fund will not continue without donations.
To make a donation in someone's honor, please make your check or money order out to: State of Michigan, Nongame Wildlife Fund and send it, along with the person of honor's name and address, to: Michigan Department of Natural Resources, Wildlife Division, PO Box 30451, Lansing, MI 48909.
The Michigan Department of Natural Resources is committed to the conservation, protection, management, use and enjoyment of the state's natural and cultural resources for current and future generations. To learn more, go to www.michigan.gov/dnr.