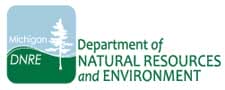 Michigan –-(Ammoland.com)- A workgroup comprised of conservation groups and youth hunters presented recommendations for regulations for mentored youth hunting in Michigan to the Michigan Natural Resources Commission at a recent meeting.
Earlier this year, Governor Rick Snyder signed two bills into law that eliminated the minimum hunting age in Michigan and directed the NRC to create a new program for mentored youth hunting for children under the age of 10.
Under the statute, the Department of Natural Resources will offer a Mentored Youth Hunting license starting on March 1, 2012. The $7.50 license will be a "package" license that includes small game, spring and fall turkey, two deer tags, a furbearer trapping permit and an all-species fishing license. An adult mentor must be at least 21 years old, have previous hunting experience and possess a valid Michigan hunting license. Another provision of the law allows 10 year-olds to hunt big game on private land with a firearm, which was implemented starting with the 2011 deer season.
The workgroup recommendations for the Mentored Youth Hunting program include:
No limit on the number of youth a mentor can have with him or her in the field, leaving it at the discretion of the mentor.
A limit of two hunting devices – bow, crossbow or firearm – per mentor.
The youth in possession of a hunting device and engaged in the act of hunting must be within arm's length of the mentor.
The mentor shall ensure that the hunting device is sized appropriately to fit the physical abilities of the youth to ensure safe and responsible handling.
The mentor will be held responsible for the youth's actions.
The issued deer tags under the Mentored Youth Hunting license can be used for either sex (antlered or antlerless), are not subject to antler point restriction regulations in certain parts of the state and can only be used on private land, consistent with current state law.
A voluntary Mentor Guide program will be developed by the DNR to educate and inform mentors of their responsibilities.
The NRC has directed the DNR to come forward with a Wildlife Conservation Order to create the regulations for Mentored Youth Hunting at the Jan. 12 meeting in Lansing. The order would be eligible for an NRC vote at the Feb. 9 meeting in Dearborn. Public comment on the proposed regulations can be made at the January or February meeting. Written comments can be sent to the NRC's executive assistant Deb Whipple at [email protected] or via US Mail to Natural Resources Commission, P.O. Box 30028, Lansing, MI 48909.
For more information on the NRC, including agendas and past meeting minutes, go to www.michigan.gov/nrc.
The Michigan Department of Natural Resources is committed to the conservation, protection, management, use and enjoyment of the state's natural and cultural resources for current and future generations. For more information, go to www.michigan.gov/dnr.