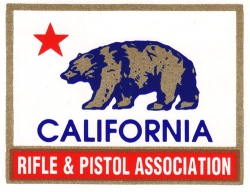 Sacramento, CA –-(Ammoland.com)-To all members, please be aware that a new FFL "Gun Safari" is in the process of opening a store front in Los Angeles.
It is not an easy task; there has not been a new gun shop opened in Los Angeles in quite some time.
All legal hurdles have been met and now part of the process is an open forum for residents to voice their support for or against the opening of a new firearms dealer in the area.
This obviously weighs on the city's decision on whether or not Gun safari will be permitted to sell firearms.
We are asking Los Angeles area CRPA members to attend this hearing and speak your support for this gun shop.
The meeting is scheduled for December 7th at 7 p.m.
For those of you who would like to see another FFL open in Los Angeles, we ask that you come show your support.
When: Wednesday, December 7 at 7 p.m.
Where: 6100 Woodley Ave, Van Nuys, CA 91406. In the Tillman water plant at the Japanese Gardens.
Thank you and we hope to see you there!
The California Rifle and Pistol Association "CRPA," founded in 1875, is dedicated to defending the rights of law-abiding citizens to responsibly use firearms for self-defense and the defense of their loved ones, for sport, and for all other legal activities. CRPA is the official state association of the National Rifle Association. A California non-profit association, CRPA is independently directed by its own Board of Directors. CRPA's members include law enforcement officers, prosecutors, professionals, firearm experts, the general public, and loving parents. CRPA has always worked to reduce the criminal misuse of firearms and firearms accidents, while actively promoting and organizing the competitive shooting sports and Olympic training programs in California. We are proud to say that many CRPA competitors are among the best in the world.