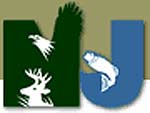 Trenton, NJ –-(Ammoland.com)- A state court has upheld the validity of the state's Comprehensive Black Bear Management Policy (CBBMP).
The ruling today by the Appellate Division of state Superior Court clears the way for the week-long bear hunt starting on Monday, Dec. 5.
The three-judge panel rejected arguments made by the New Jersey Animal Protection League and the Bear Education and Resource Group contending the DEP and State Fish and Game Council acted arbitrarily and/or in bad faith in creating the CBBMP, which includes an annual bear hunt as part of the integrated plan to deal with the state's black bear population.
The bear hunt will run through Saturday, Dec. 10, to be held concurrently with the Six-day Firearm Deer Season. Bear hunting zones include large sections of Morris, Sussex, Warren, and northern Passaic counties, plus smaller areas of Hunterdon, Somerset and Bergen counties. There is a limit of one bear per licensed and registered hunter.
To view the DEP news release about the ruling visit www.nj.gov/dep/newsrel/2011/11_0135.htm ; for information about the 2011 black bear hunting season visit www.njfishandwildlife.com/bearseason_info.htm on the Division of Fish and Wildlife website.